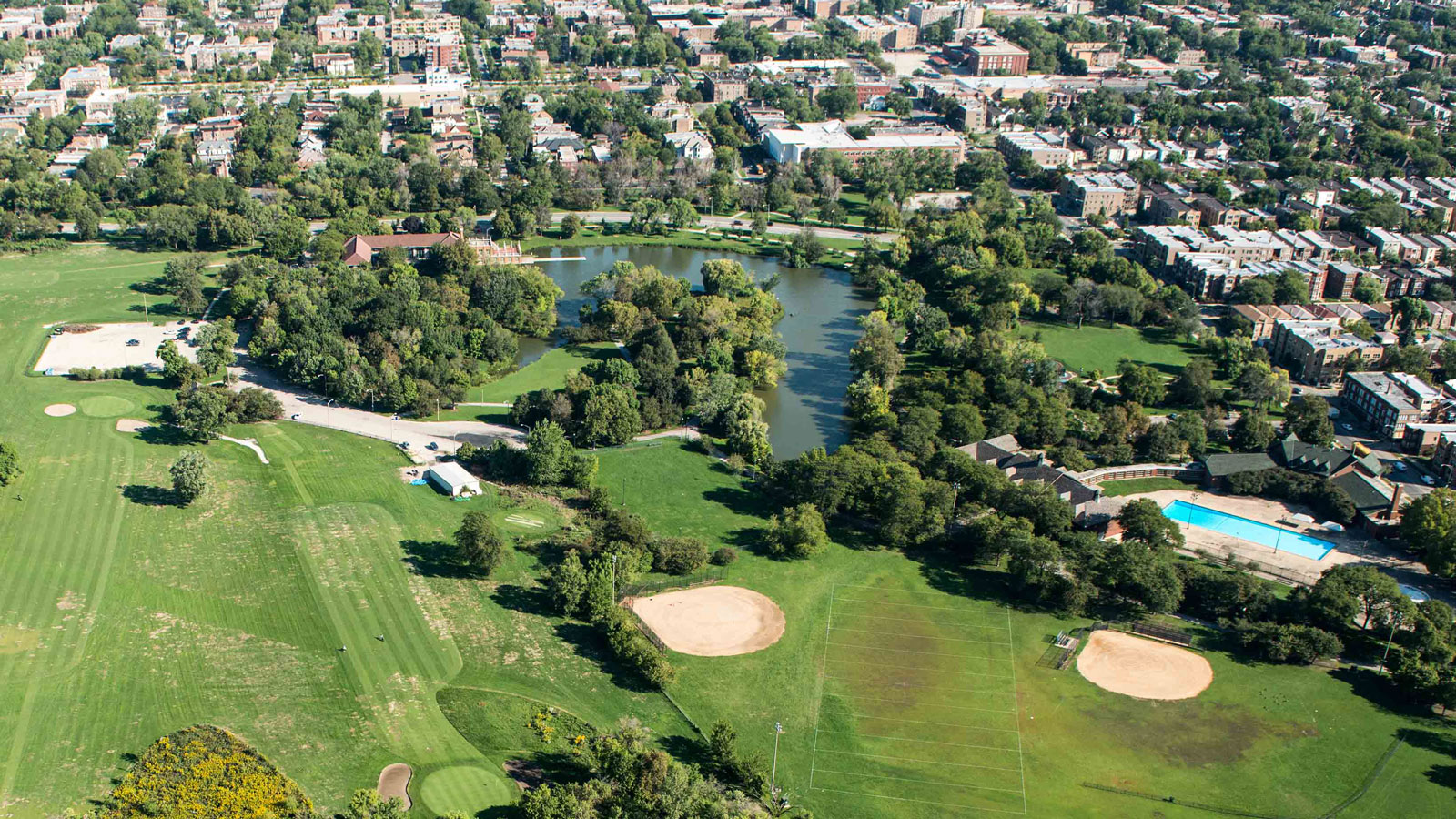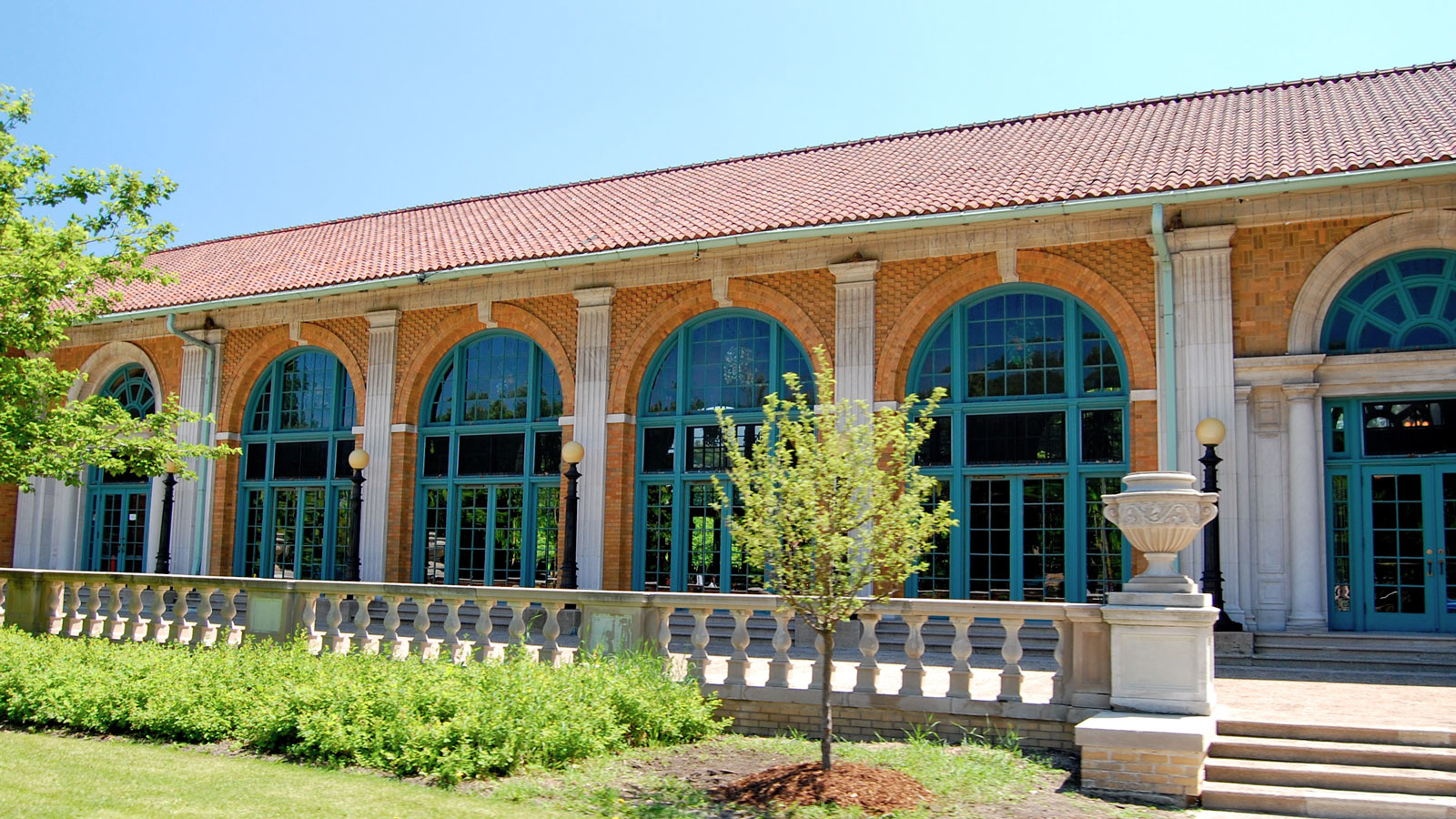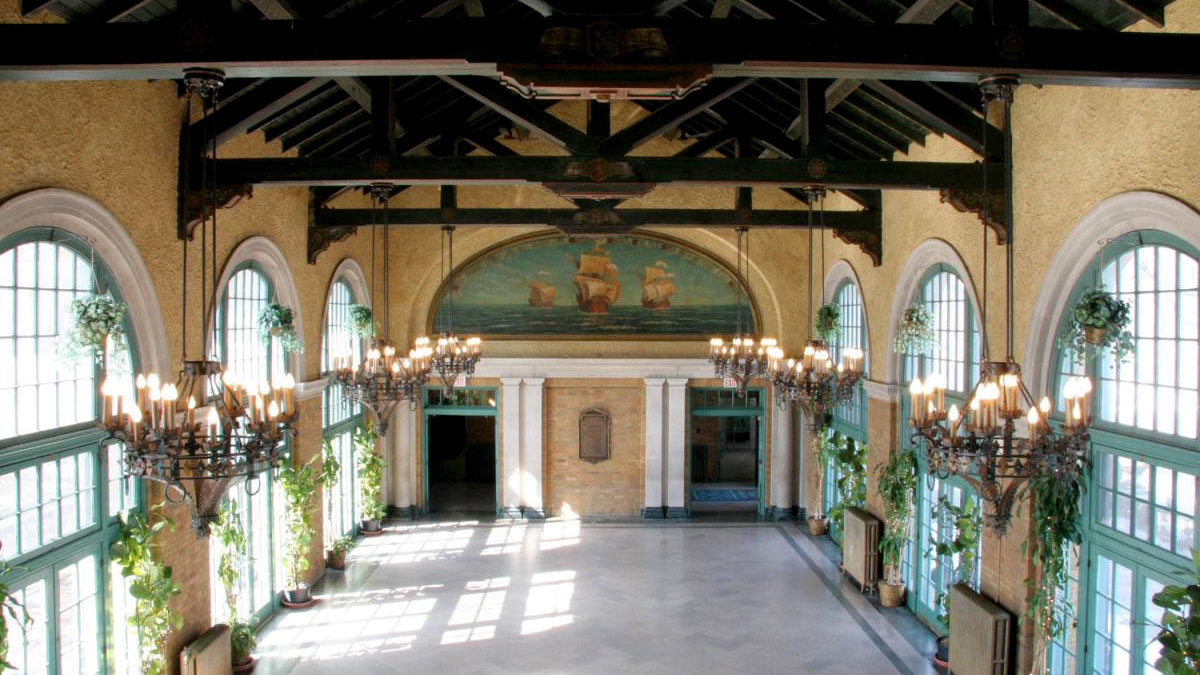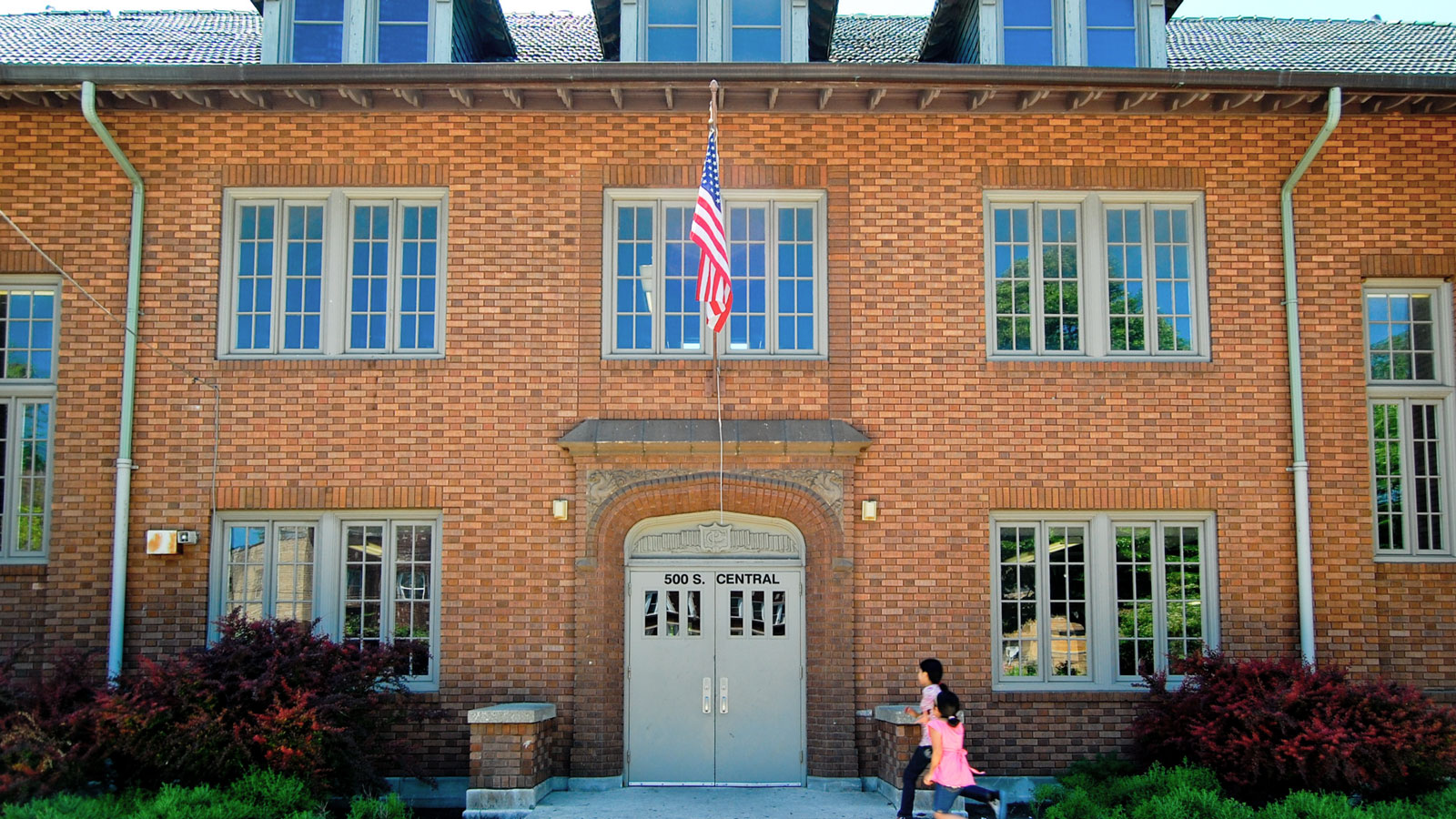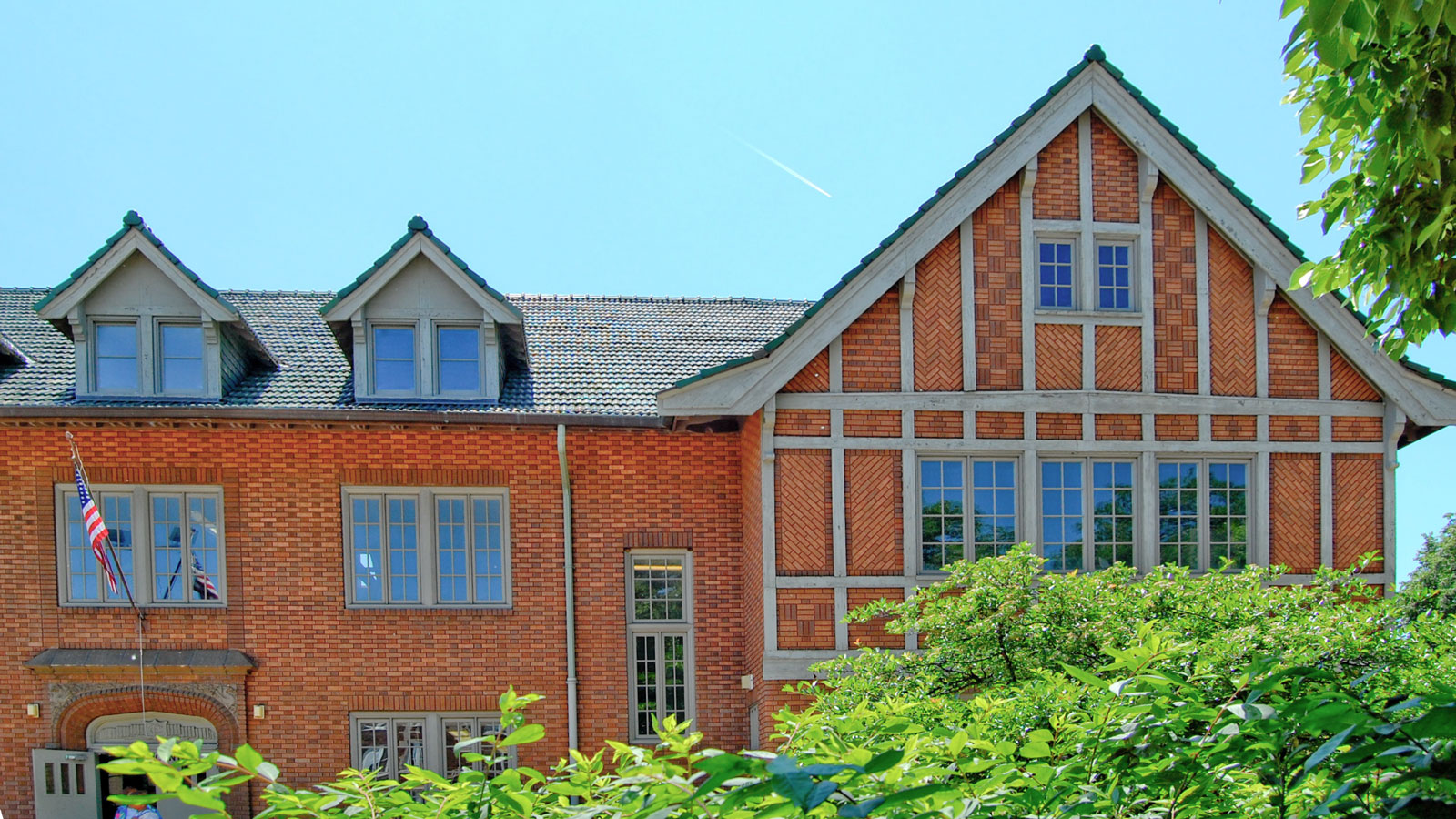 {"autoplay":"true","autoplay_speed":"3000","speed":"300","arrows":"true","dots":"true","rtl":"false"}
Columbus Park is considered the masterpiece of Jens Jensen, a leader of Prairie-style landscape architecture. One of only a few urban parks listed in its entirety as a National Historic Landmark, the project represents the culmination of years of Jensen's conservation efforts and design experimentation.
The park's fieldhouse features a fitness center, two gymnasiums, three kitchens, several meeting rooms, a senior center and a banquet room. Outside, the 140-acre park offers a nature area, a bicycle path, a jogging path and a nine-hole golf course. The park is also home to an outdoor swimming pool, a fishing lagoon, baseball fields, basketball courts and two athletic fields for baseball and football/soccer.
The scope of the PBC's work at Columbus Park includes renovations at three facilities. The athletic building, originally designed as a stable in 1917 by James B. Deibelka, will receive door, window and downspout repair as well as masonry restoration. In the 1917 Tudor-style fieldhouse designed by John C. Christensen, the exterior trim will be replaced, downspouts and masonry repaired, and the bathrooms will be renovated. The patio of the Renaissance Revival-style refectory, designed and built in 1922 by Chatten and Hammond, will also be renovated.
---
This project is part of Chicago Park District's "Save Chicago's Treasures" initiative. View other Group A projects here.
Follow this project on Twitter @PBCChi #ParksCIP
View the prequalification details for this project here.
View the construction contract details for this project here.