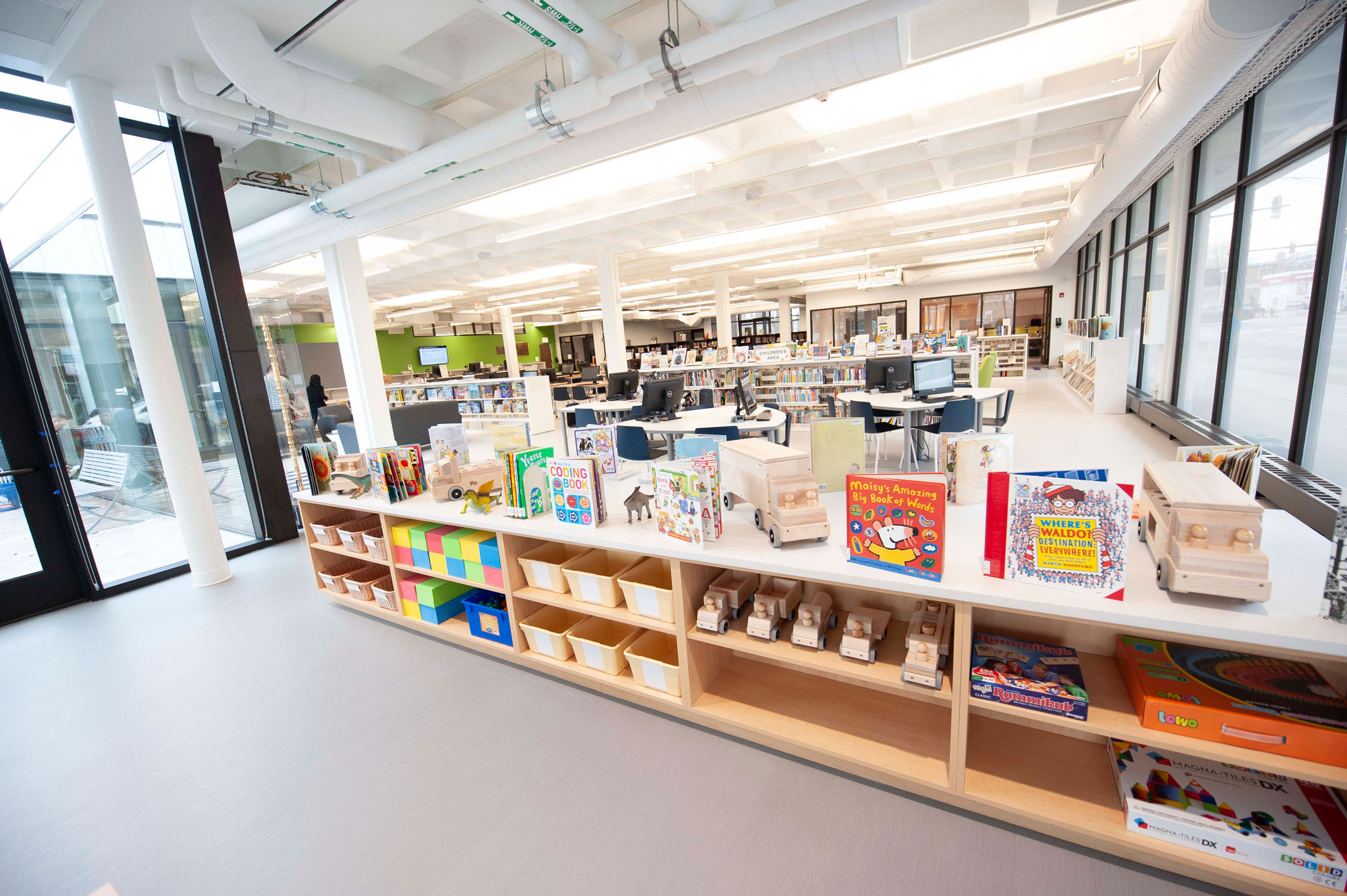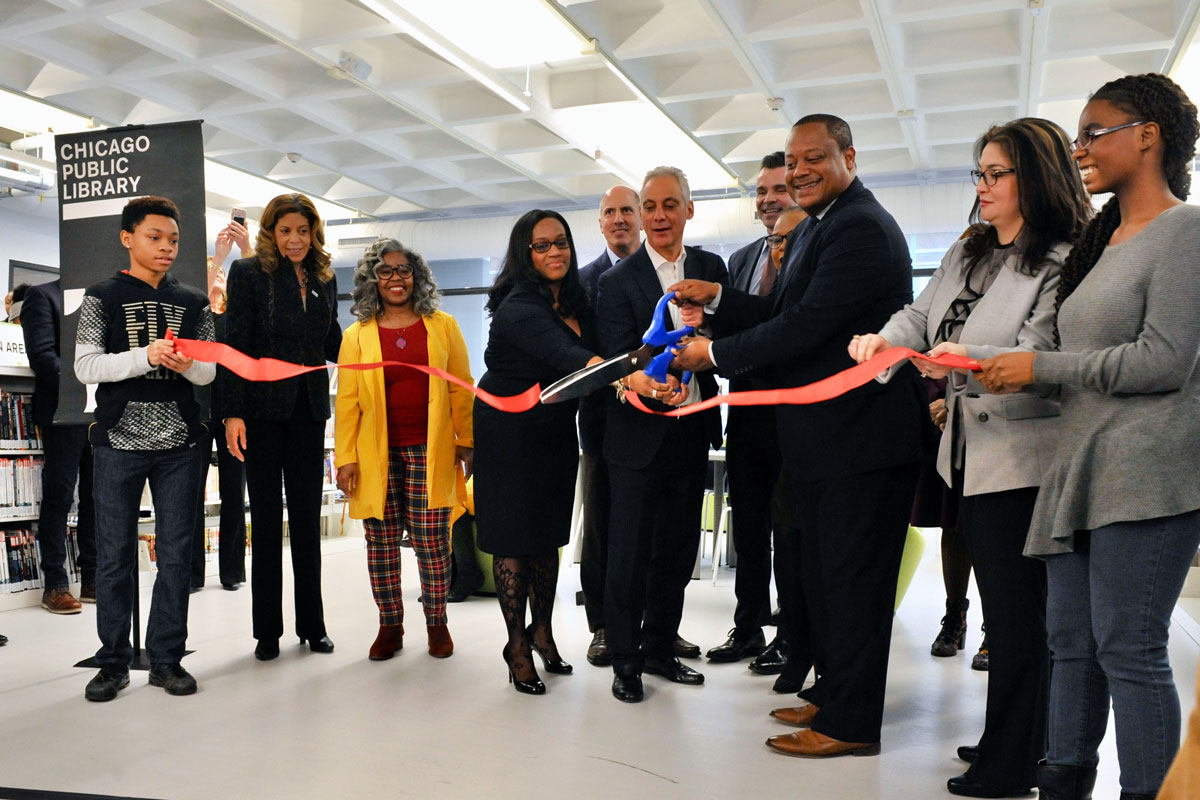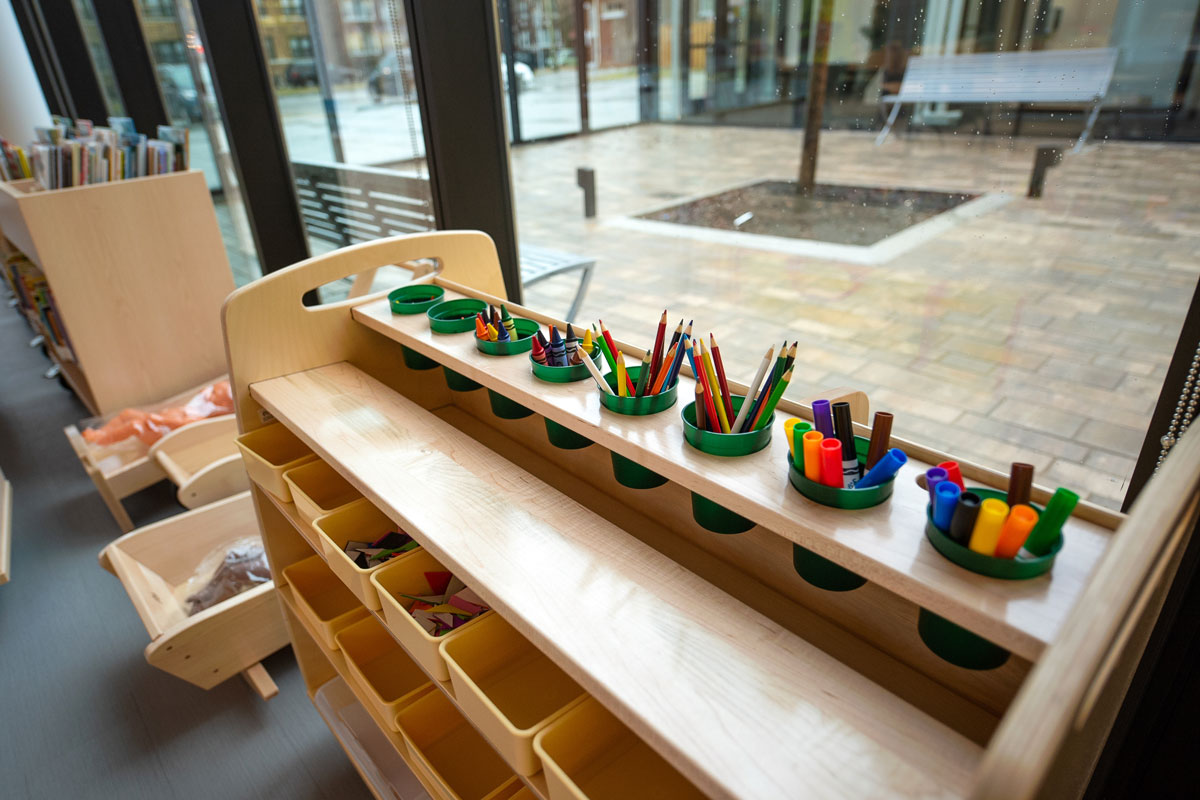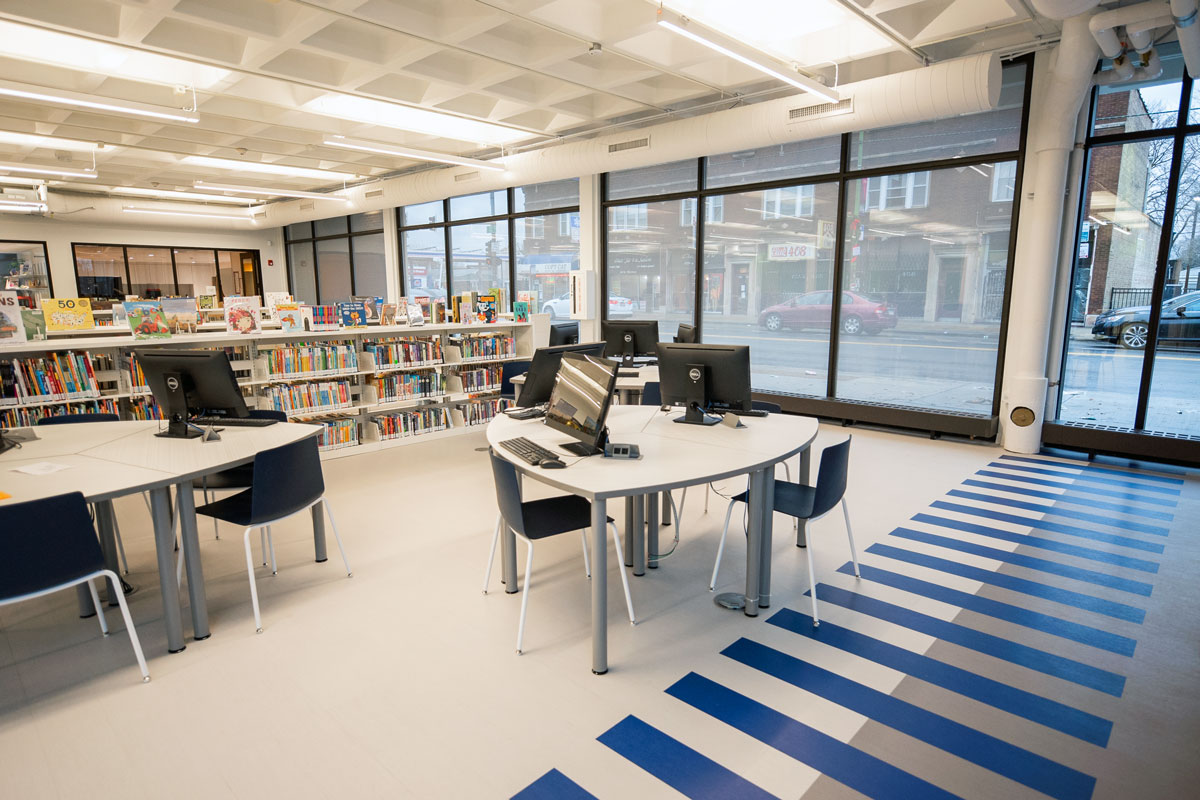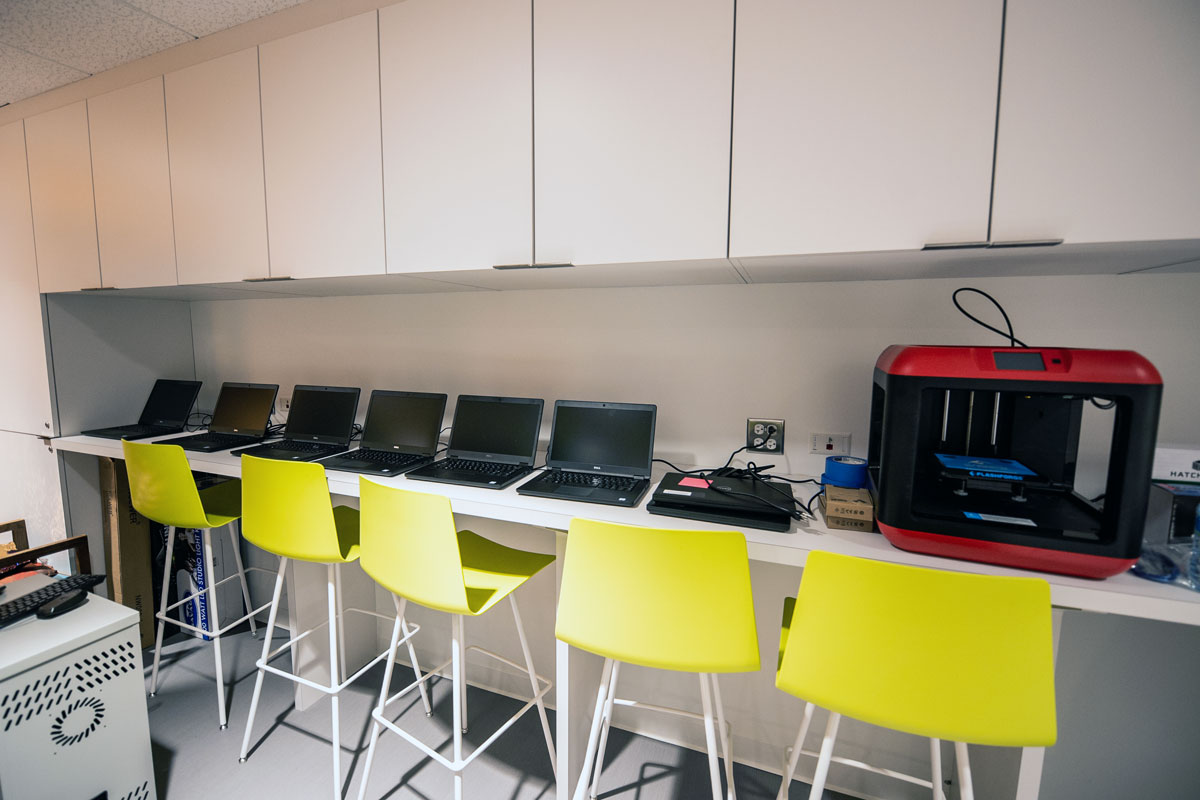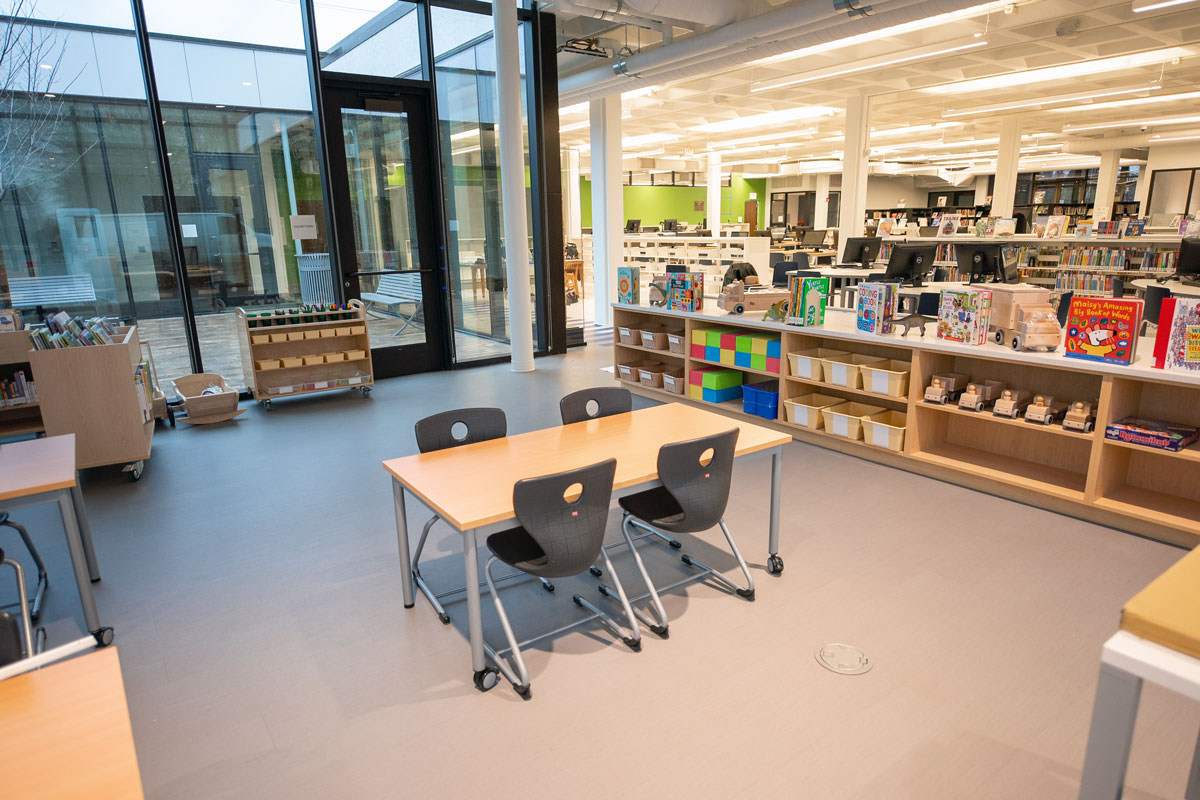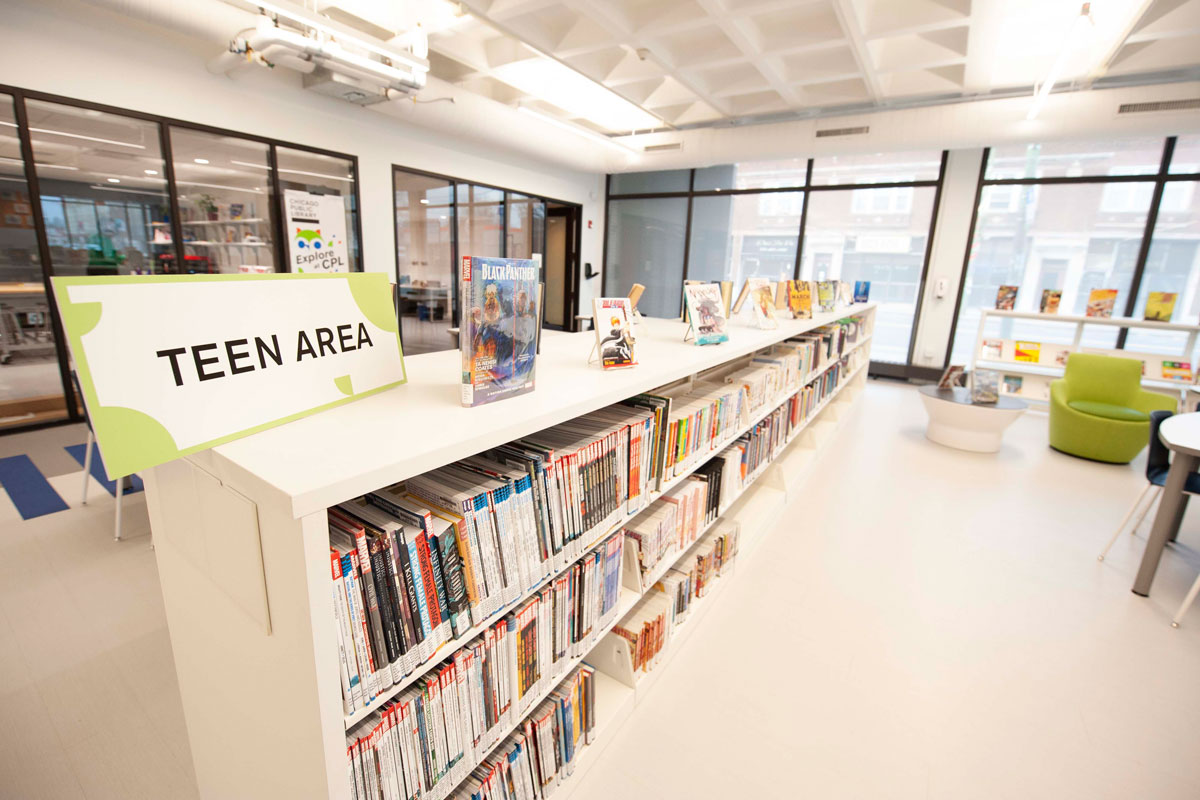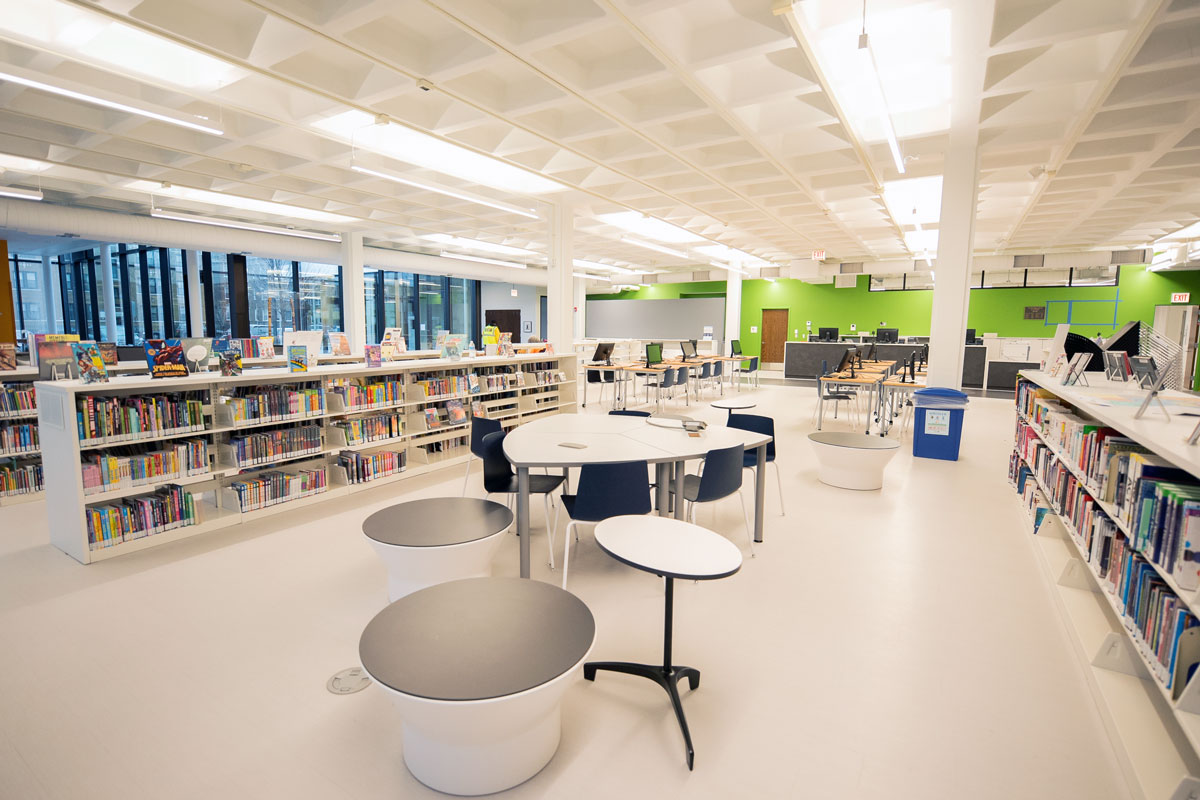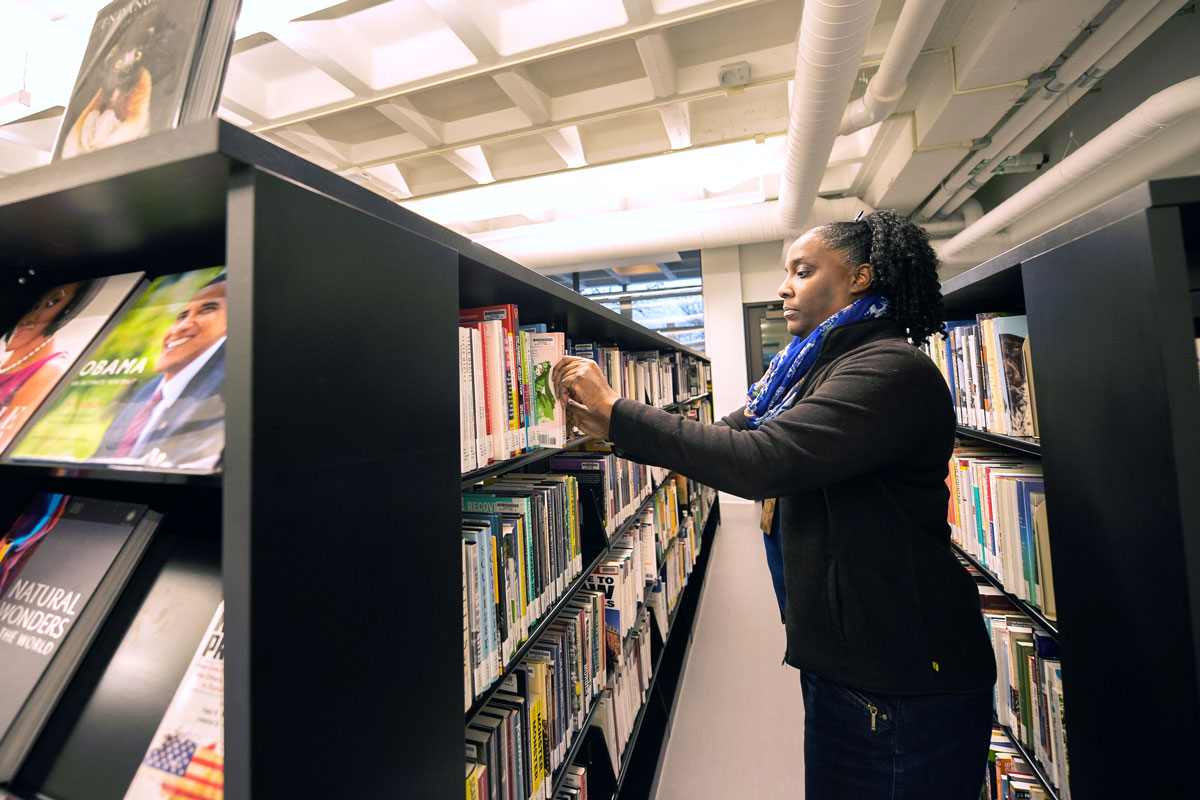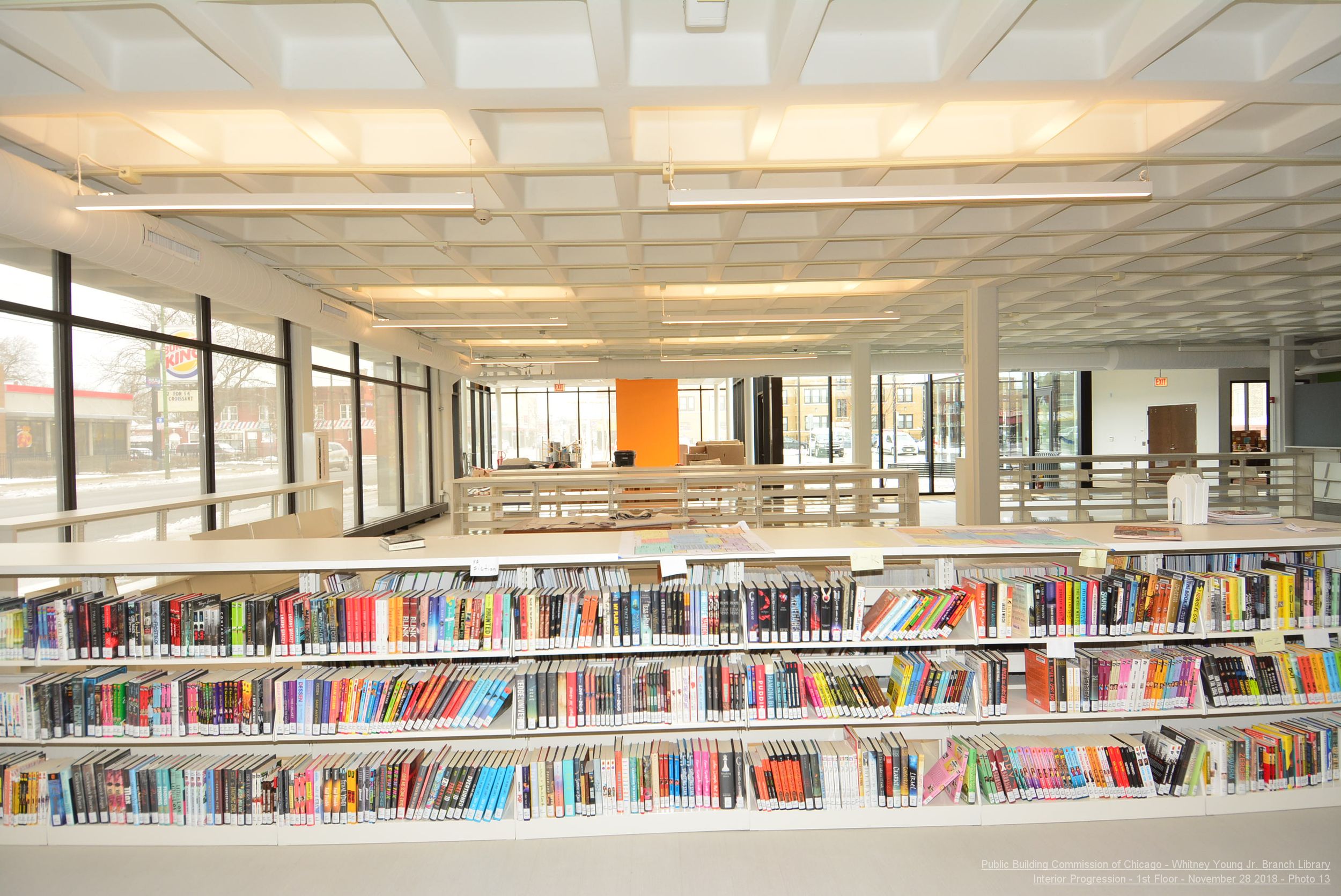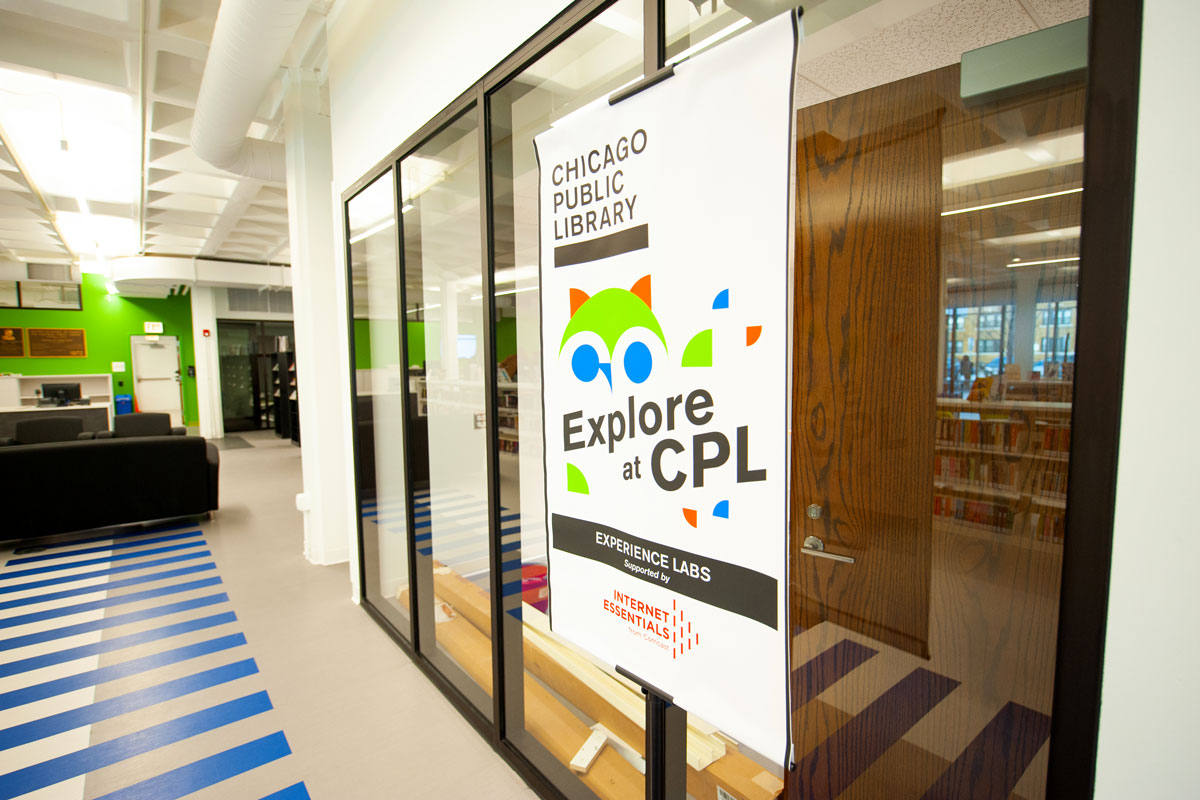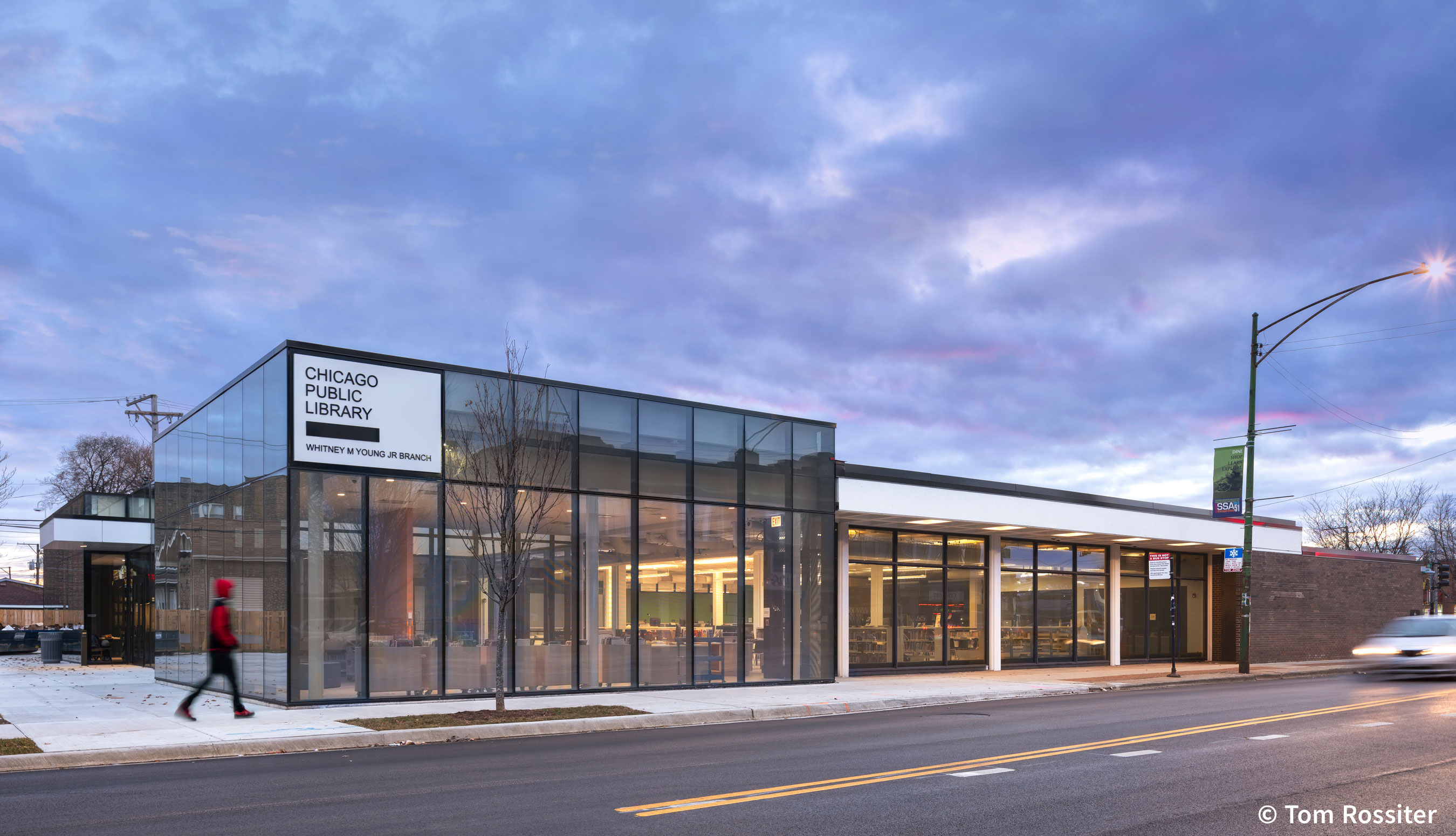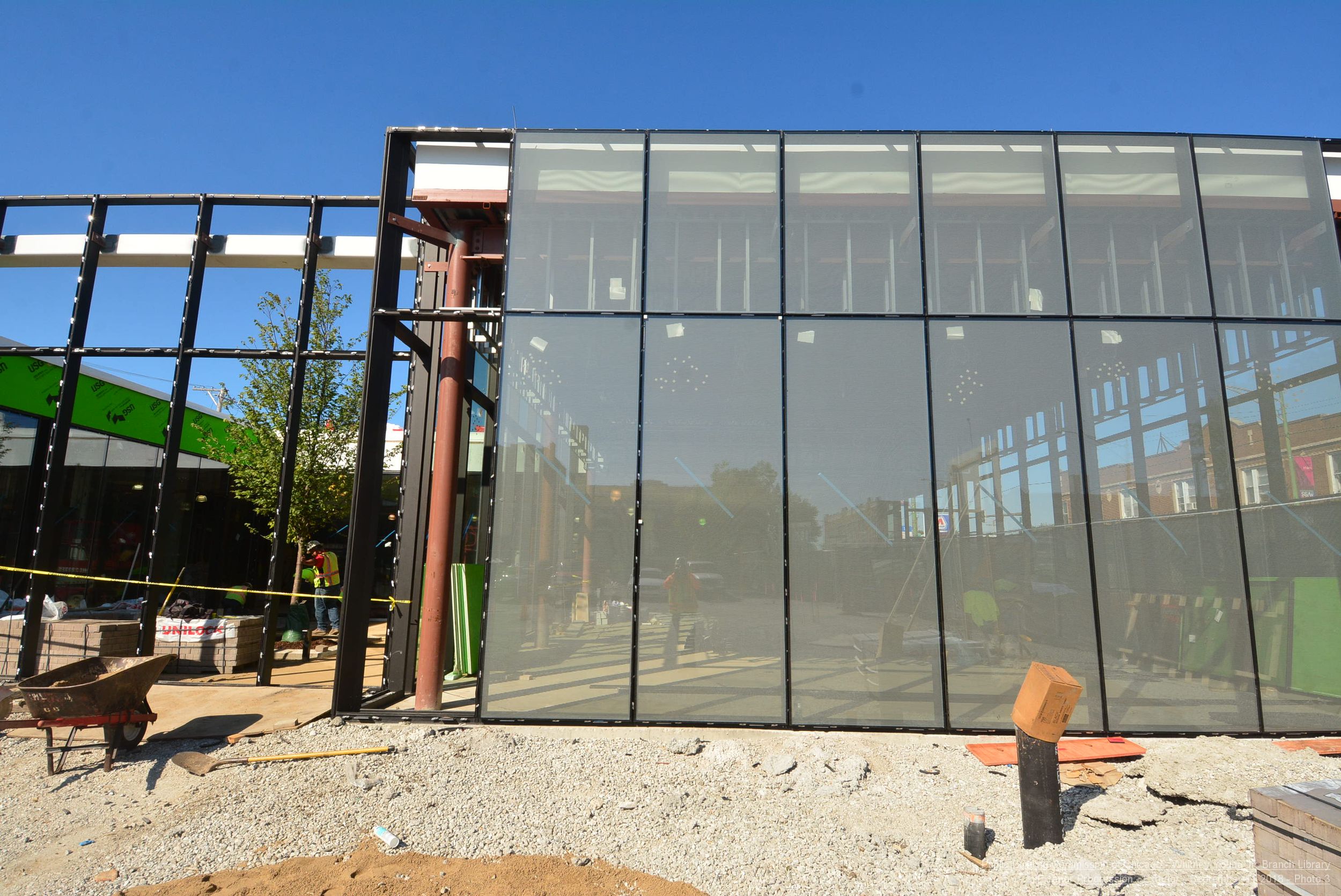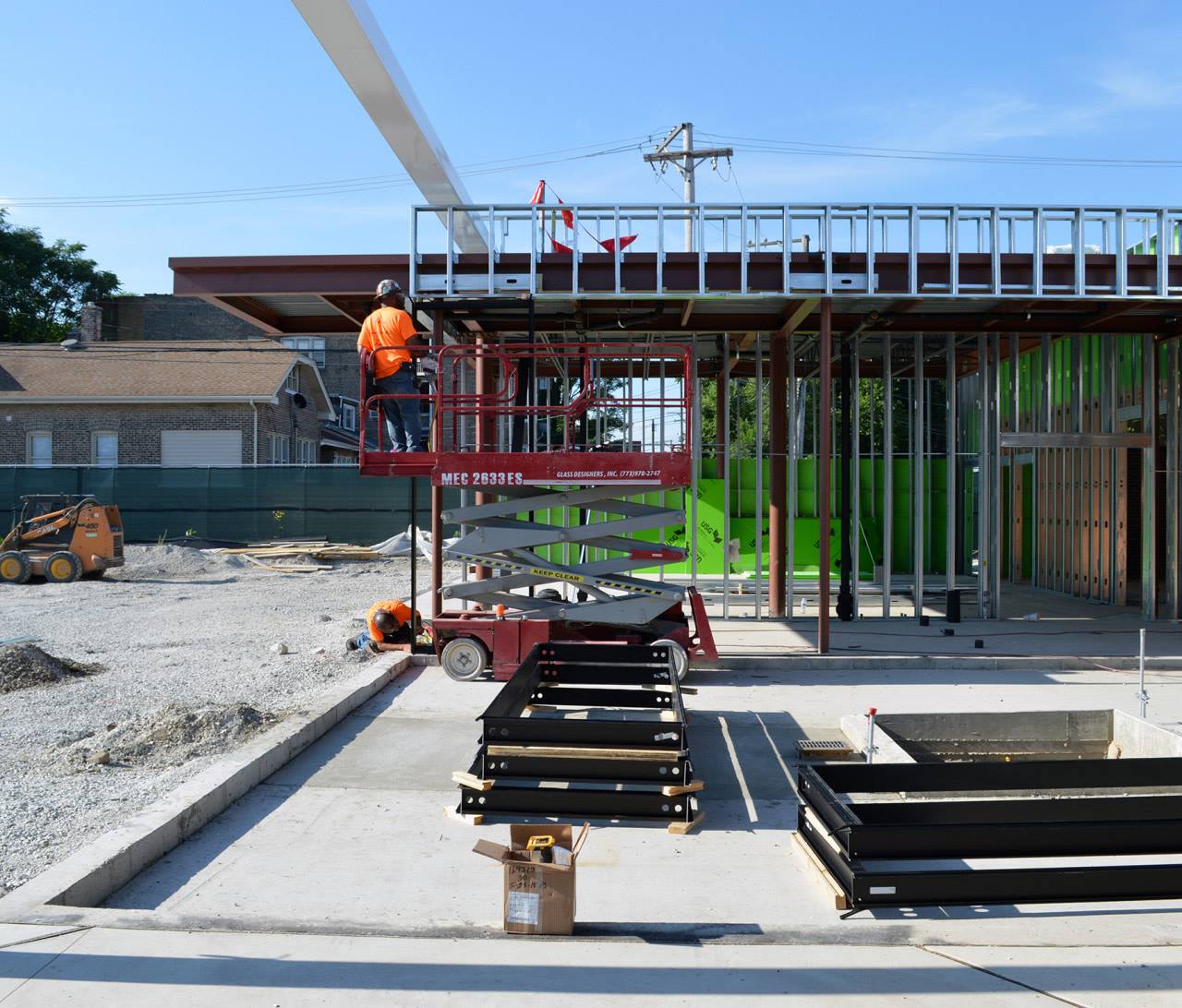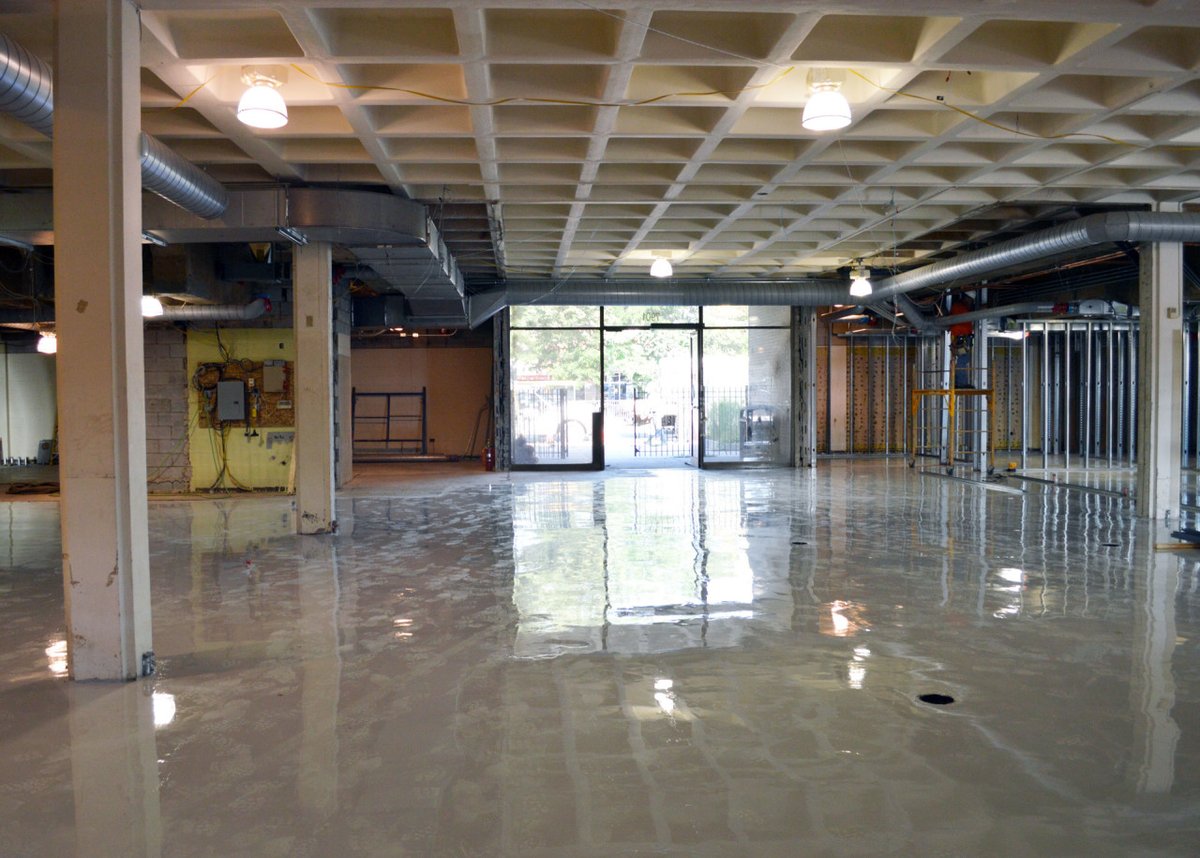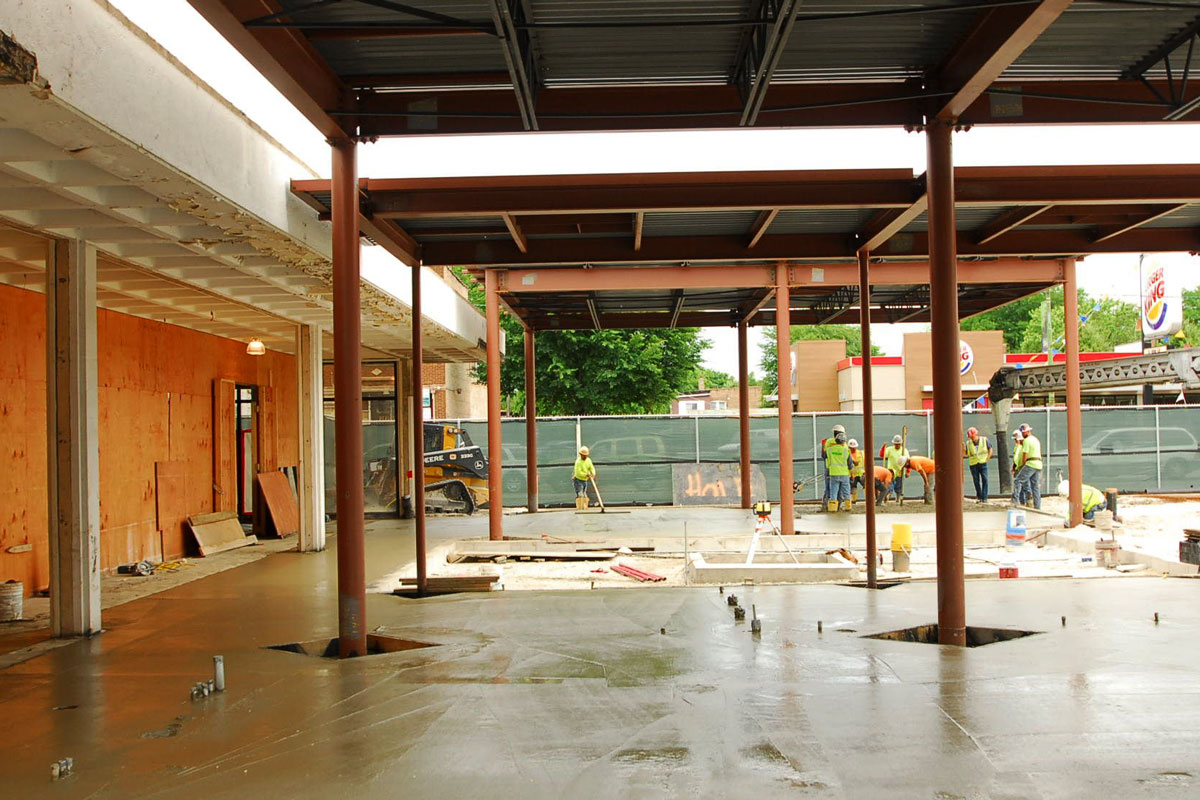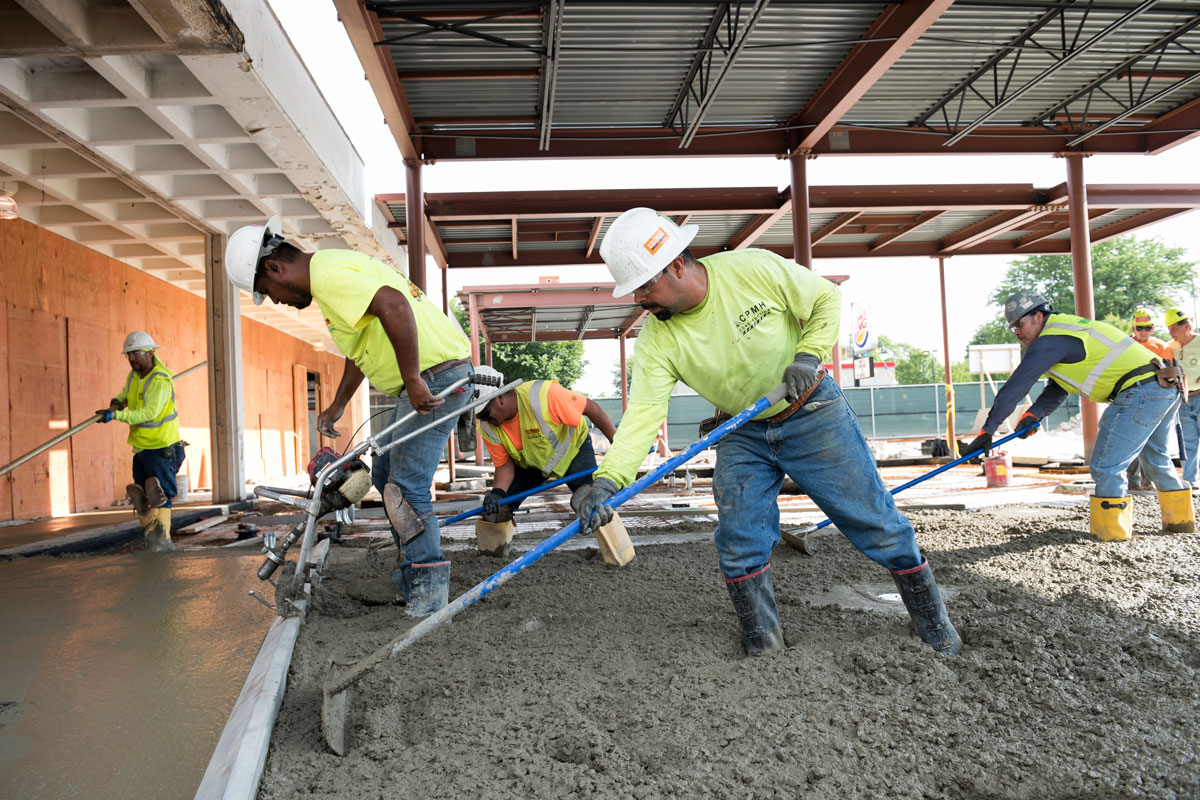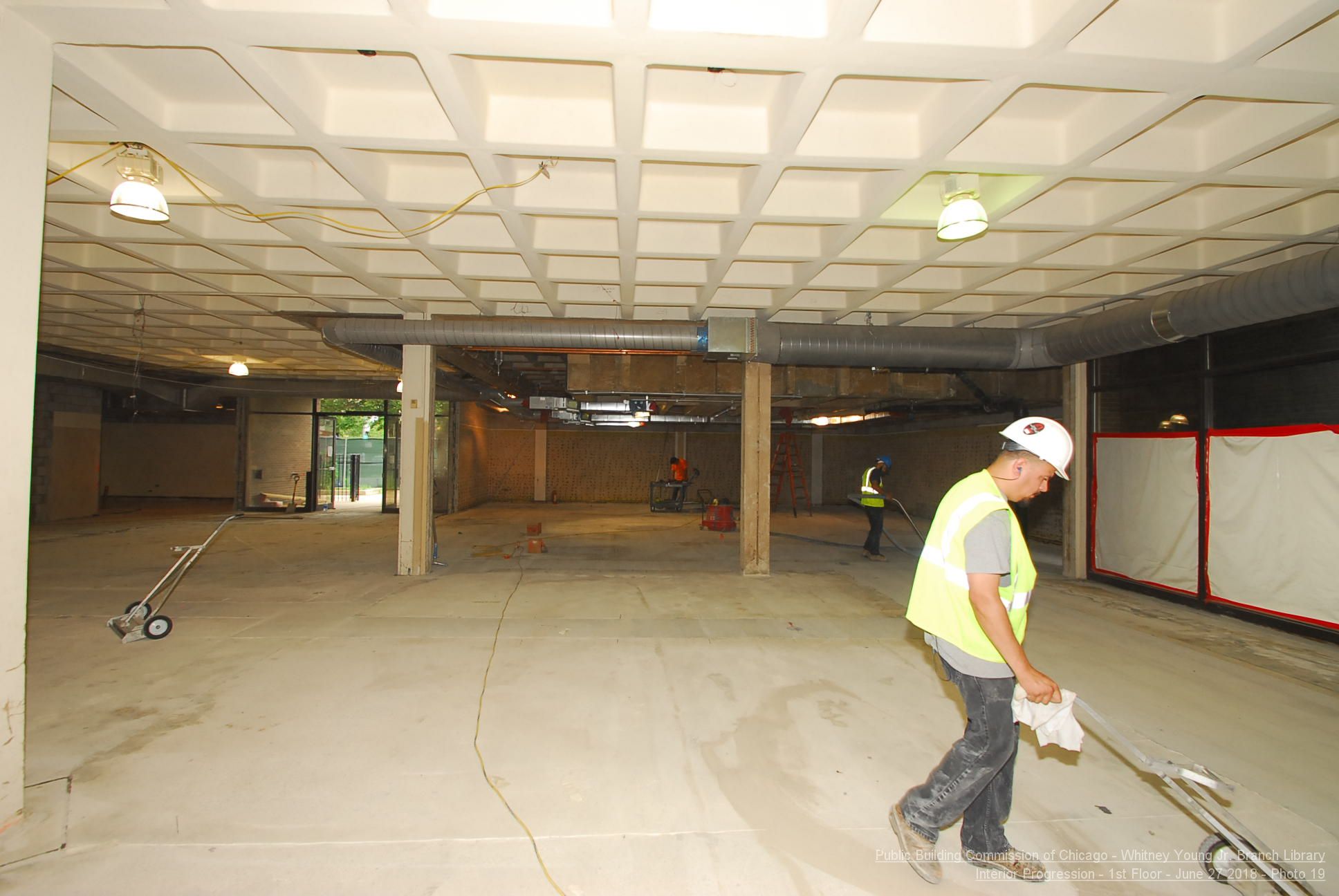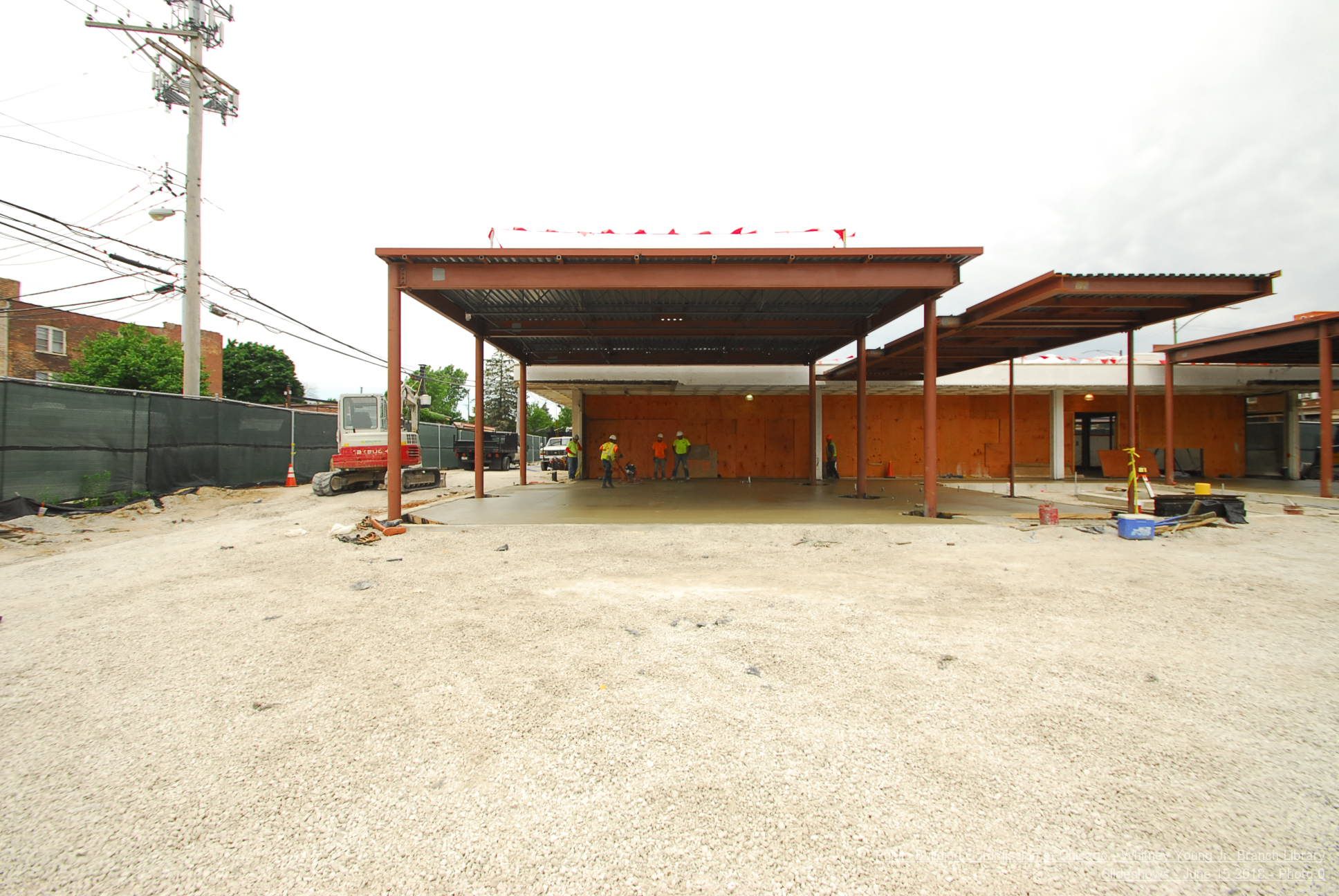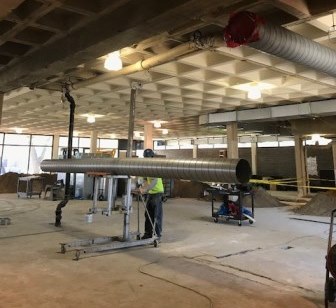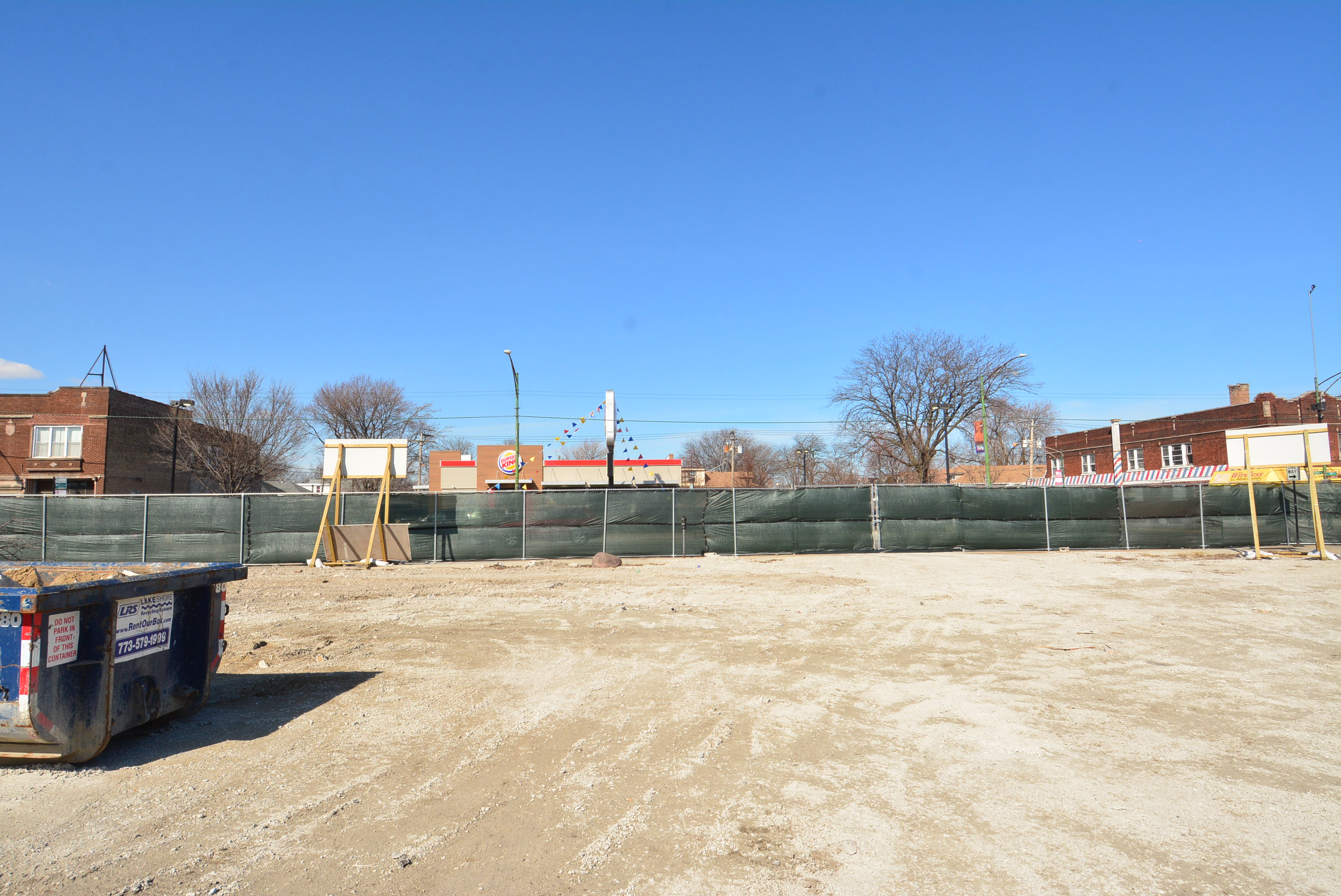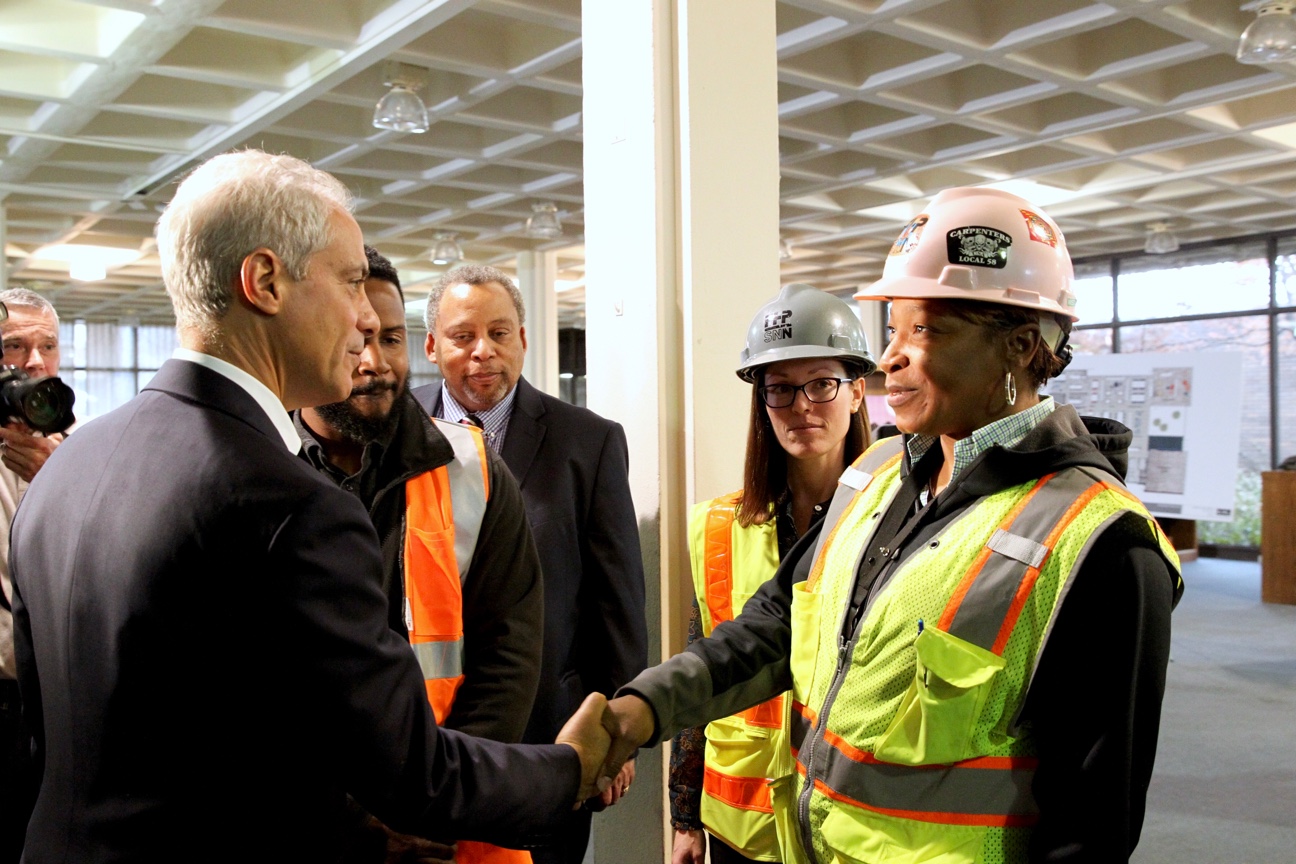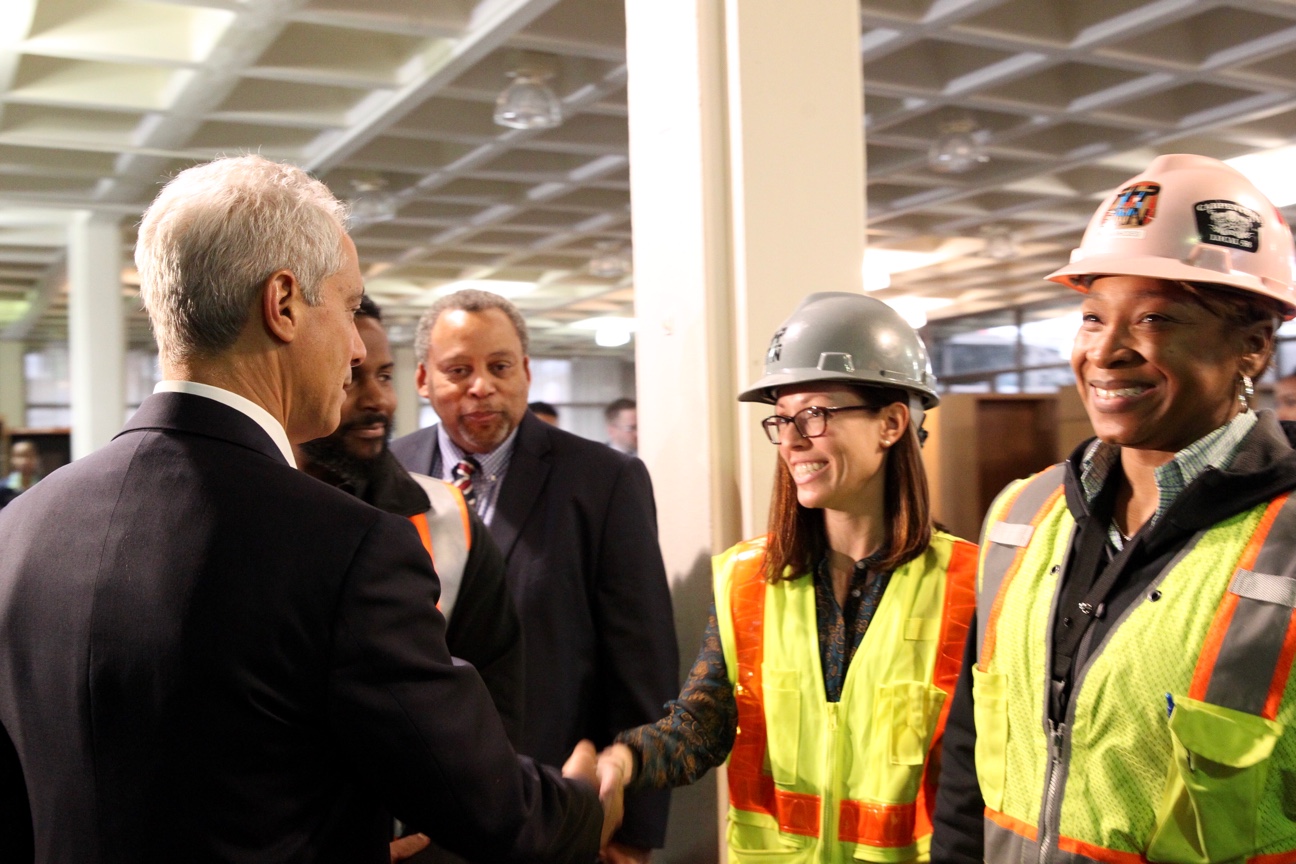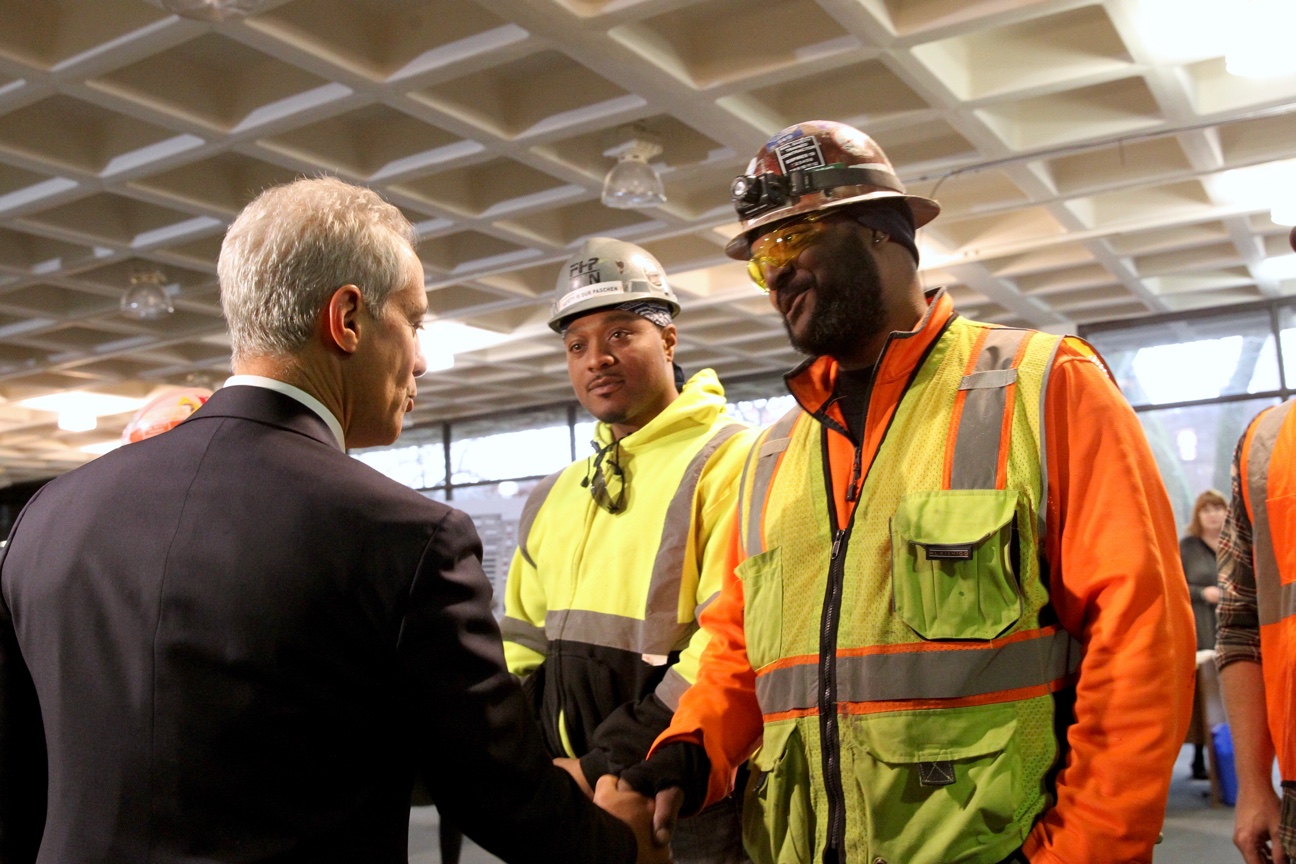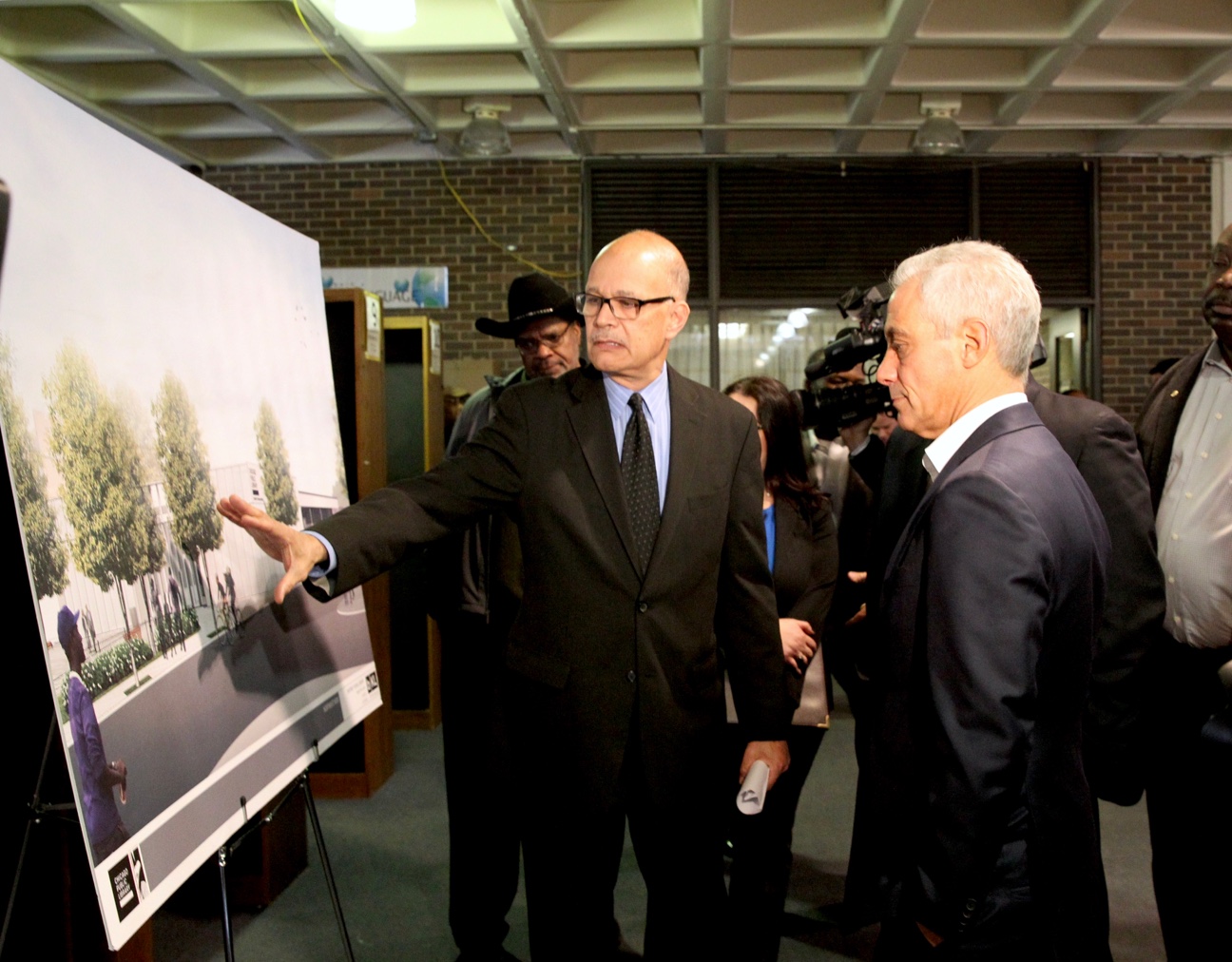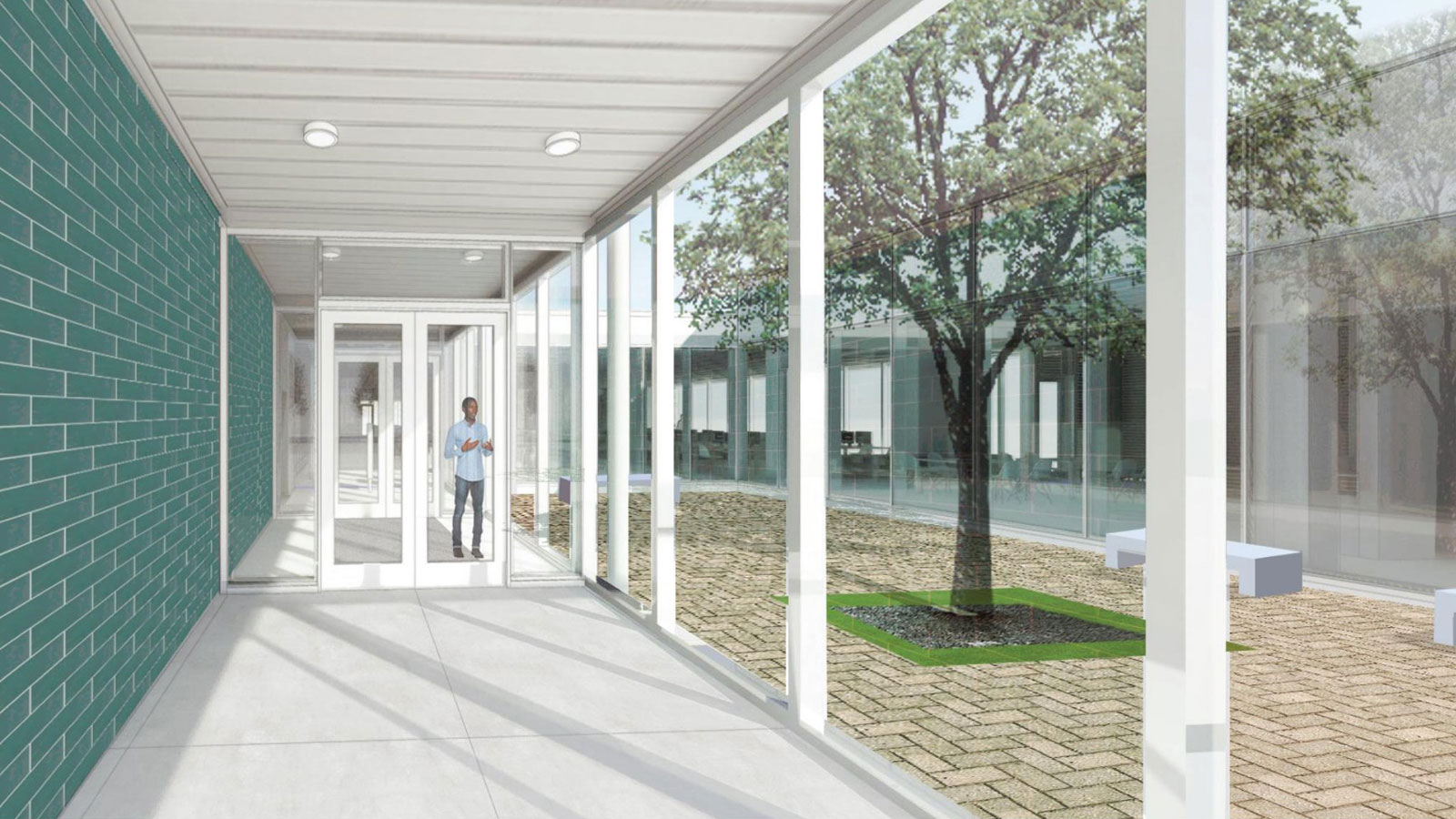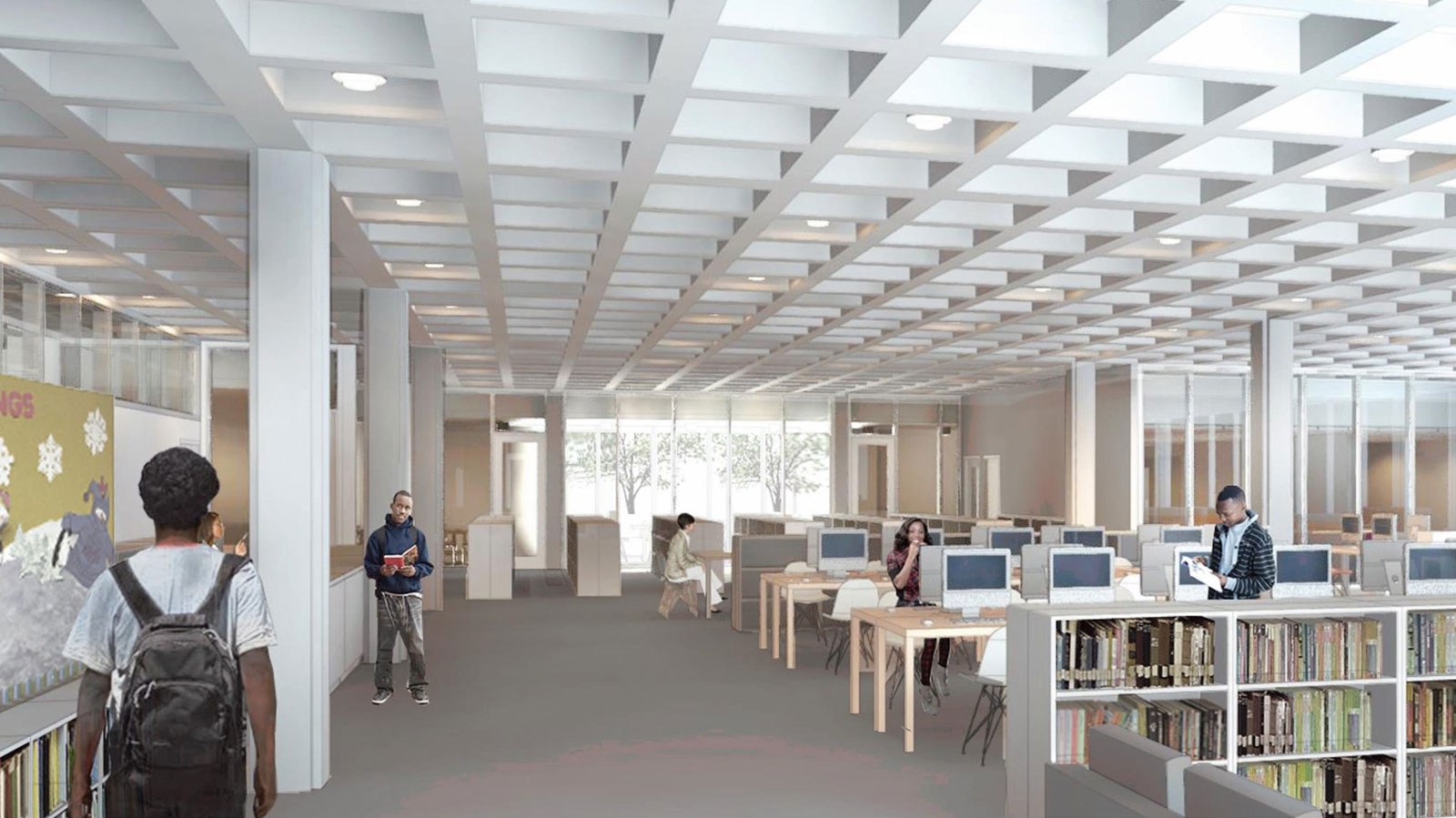 {"autoplay":"true","autoplay_speed":"3000","speed":"300","arrows":"true","dots":"true","rtl":"false"}
The newly renovated and expanded Whitney M. Young, Jr. Branch Library is a true community anchor: a neighborhood gathering space, a classroom, a job training center, a museum, and—with the installation of an Early Learning play space and an Experience Lab—a creative space for Chicagoans of all ages. A $12M investment into the Chatham community has yielded a modern, light-filled building that incorporates the exterior brick wall of the midcentury facility into the glass envelope of the new building, expanding the library's overall footprint by 2,800 square feet. The building was designed by bKL Architecture, with Danielle Tillman, a South Side native, acting as as lead project architect.
"Whitney Young Branch has long provided countless contributions to our residents, our neighborhoods and our shared civic life. With the expansion and renovations complete, this branch will now be a Chatham anchor for families to gather, students to get help with homework and job-seekers to connect with life-changing opportunities."

– 6th Ward Alderman Roderick Sawyer
The focal point of the original building was an underutilized exterior courtyard; bKL's new design revives this central outdoor area, and the transparent building envelope encourages natural light to fill the interior's open floorplan. Inside, the renovated facility houses a new multipurpose room, an early learning center, state-of-the-art equipment, expanded study spaces, refreshed collections, and increased computer capacity. The legacy building has been retrofit for ADA accessibility, energy-efficient mechanical systems and improved lighting. The branch is home to one of three "Experience Labs," announced with Comcast in October 2017, which brings together three CPL programs: YOUmedia digital labs for teens, CyberNavigator digital skills tutoring for adults, and Maker Lab programming. Whitney Young is the first branch library to feature a dedicated Maker Lab. The CyberNavigator program offers digital skills training available to patrons of any age and was recently expanded to every neighborhood in the city through the Connect Chicago initiative.
Beyond the positive community impact of a new branch library, Chatham is also reaping the benefits of a more environmentally-friendly neighborhood. The library's expansion sits on a former Brownfield site; in 2011, grants from the EPA provided the means for the PBC to remediate the soil and groundwater contamination left behind by the site's previous occupants. The funding stipulated that the PBC utilize in-situ remediation, a process that renders chemicals inert on-site. Implementation of this strategy, which merited an Environmental Stewardship Award from the National Association of Environmental Professionals and an Illinois Governor's Sustainability Award, reduced the projected cleanup cost in half and diverted 22,000 cubic yards of hazardous waste from a Subtitle D Landfill. Furthermore, the PBC's work at the Whitney Young site is now used by the EPA as a case study for other municipalities, proving that fiscally-responsible green remediation is possible.
"Whitney Young library branch is now a place where Chatham residents of all ages can expand their imaginations and broaden their intellectual horizons and bridge generational and cultural divides in a shared spirit of civic unity. The Whitney Young Branch is now fit to serve the Chatham community, and will support its residents with the 21st century services needed to succeed for generations to come."

– Mayor Rahm Emanuel
Whitney M. Young, Jr. Branch Library is LEED Gold Certified.
---
Follow this project on Twitter @PBCChi #WhitneyYoungLib
This project was included in the PBC's 2018 Year in Review. Click here to view all the projects completed in 2018.
https://www.architectmagazine.com/project-gallery/whitney-m-young-jr-branch-library_2_o