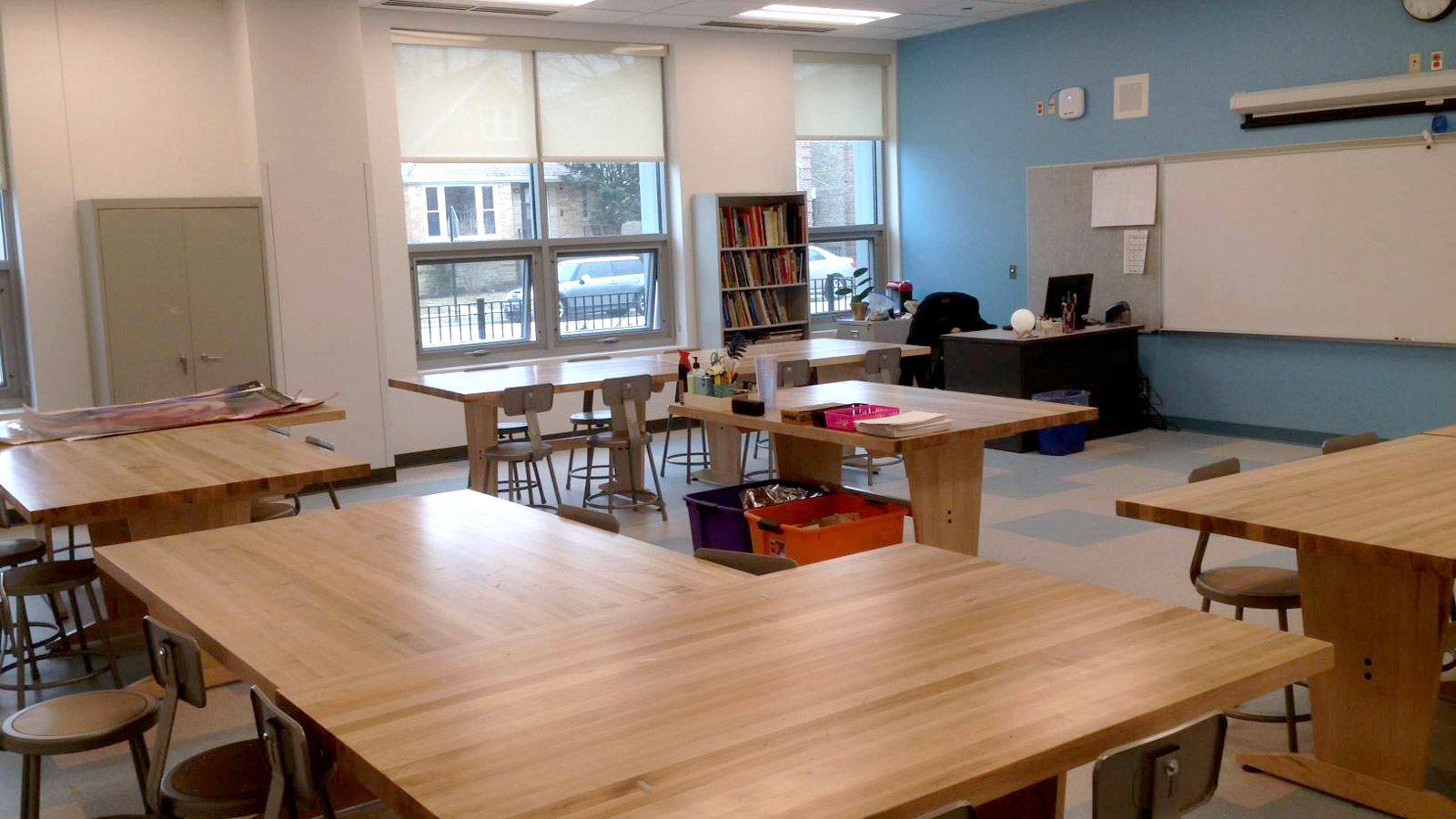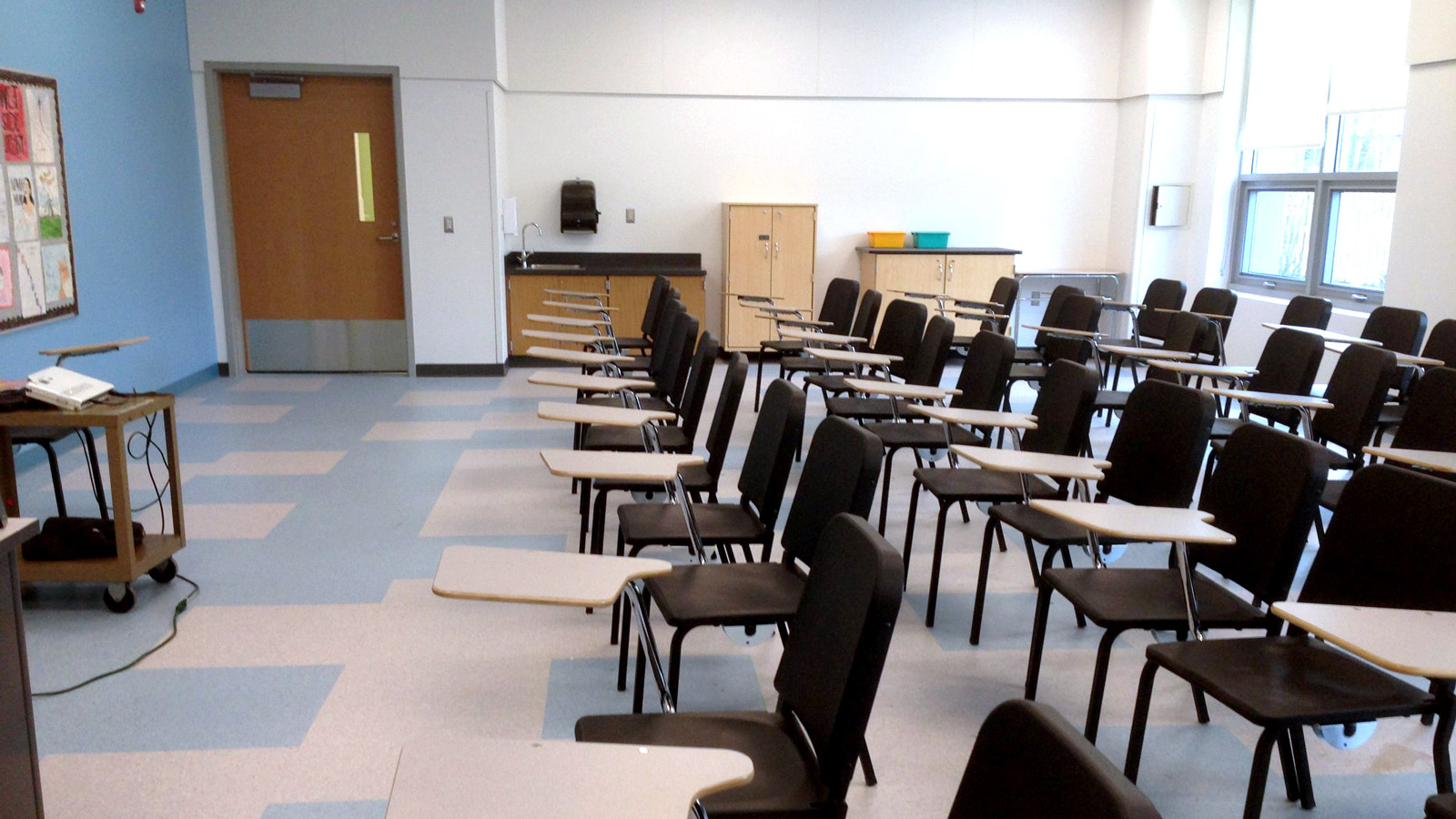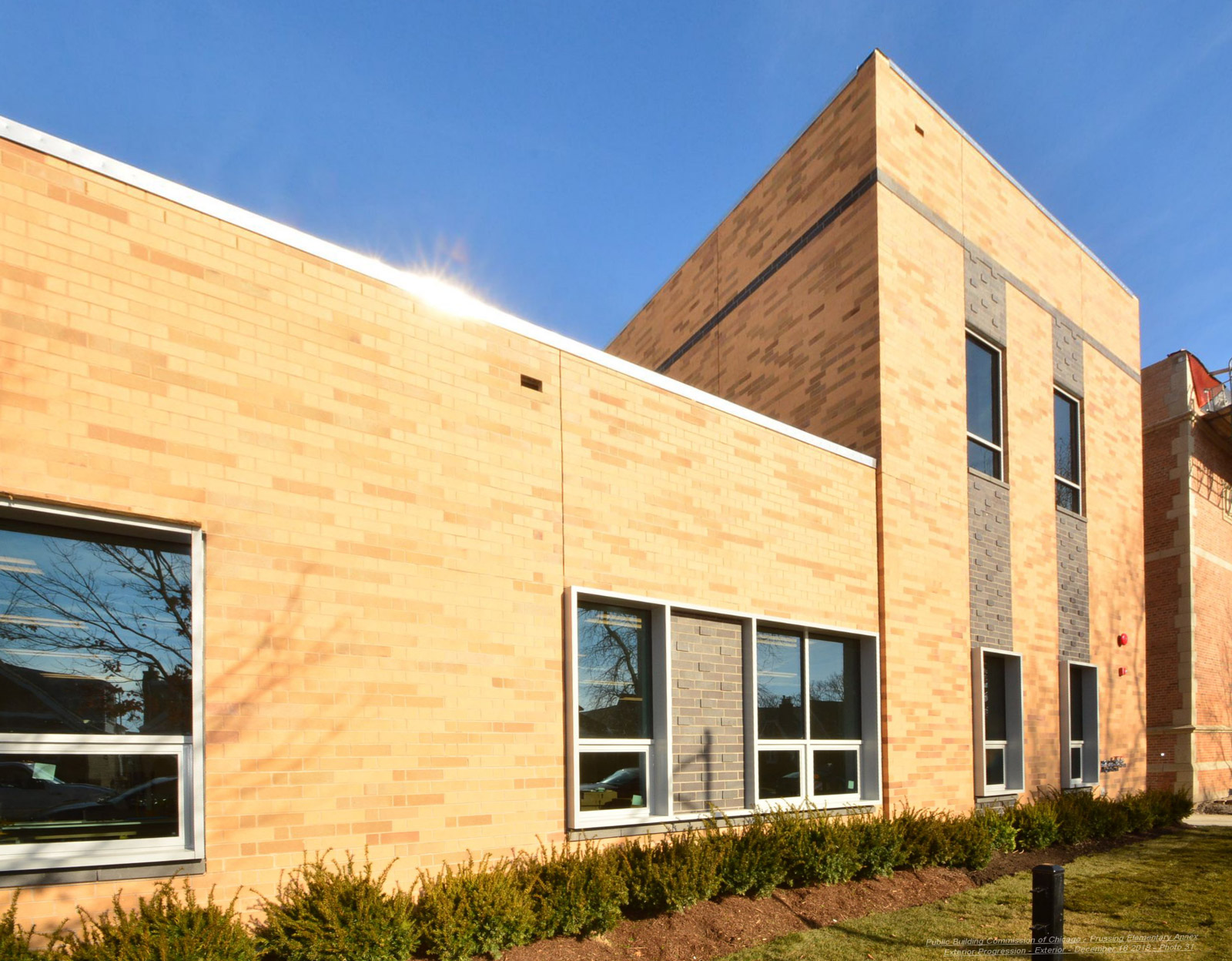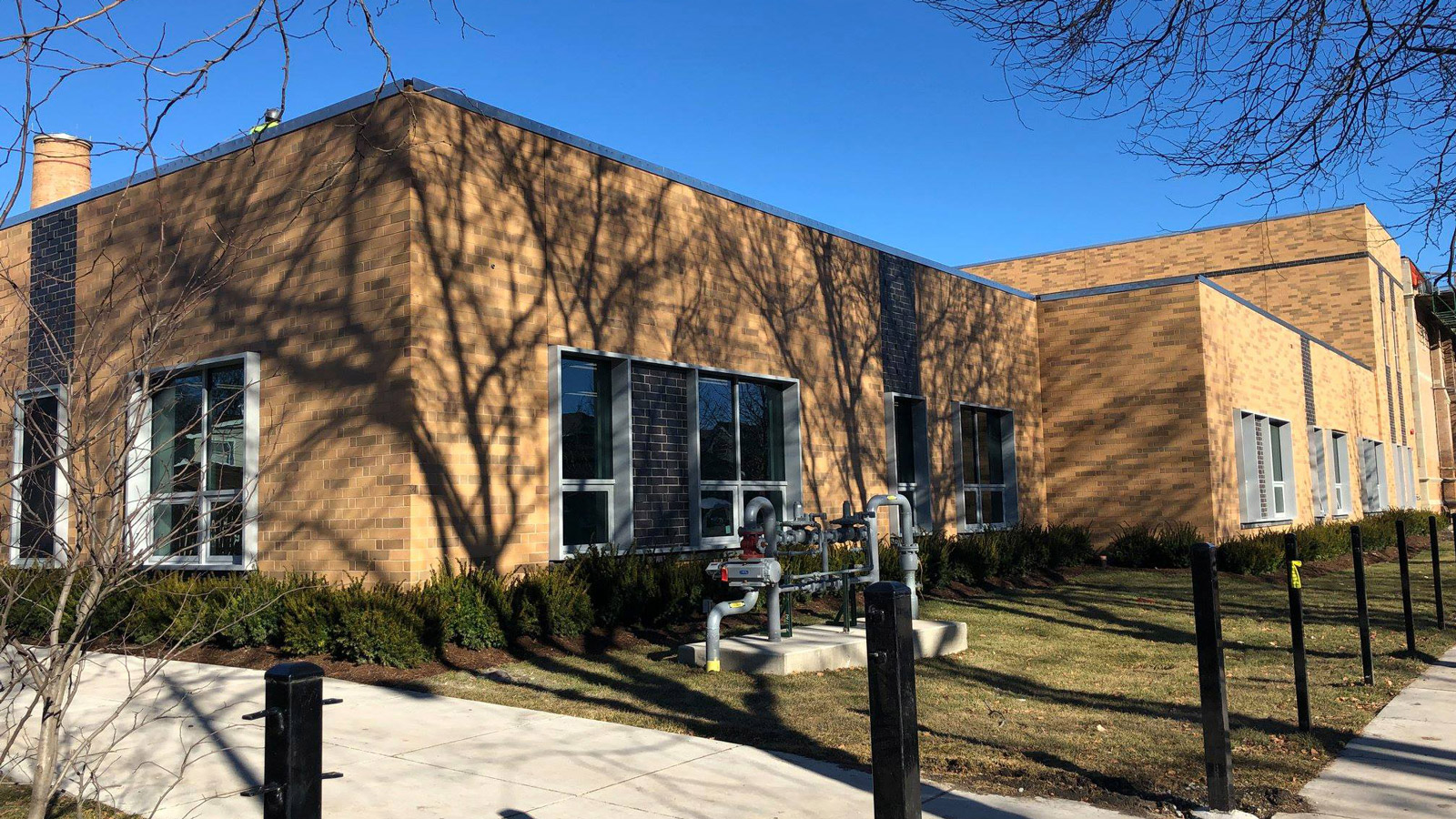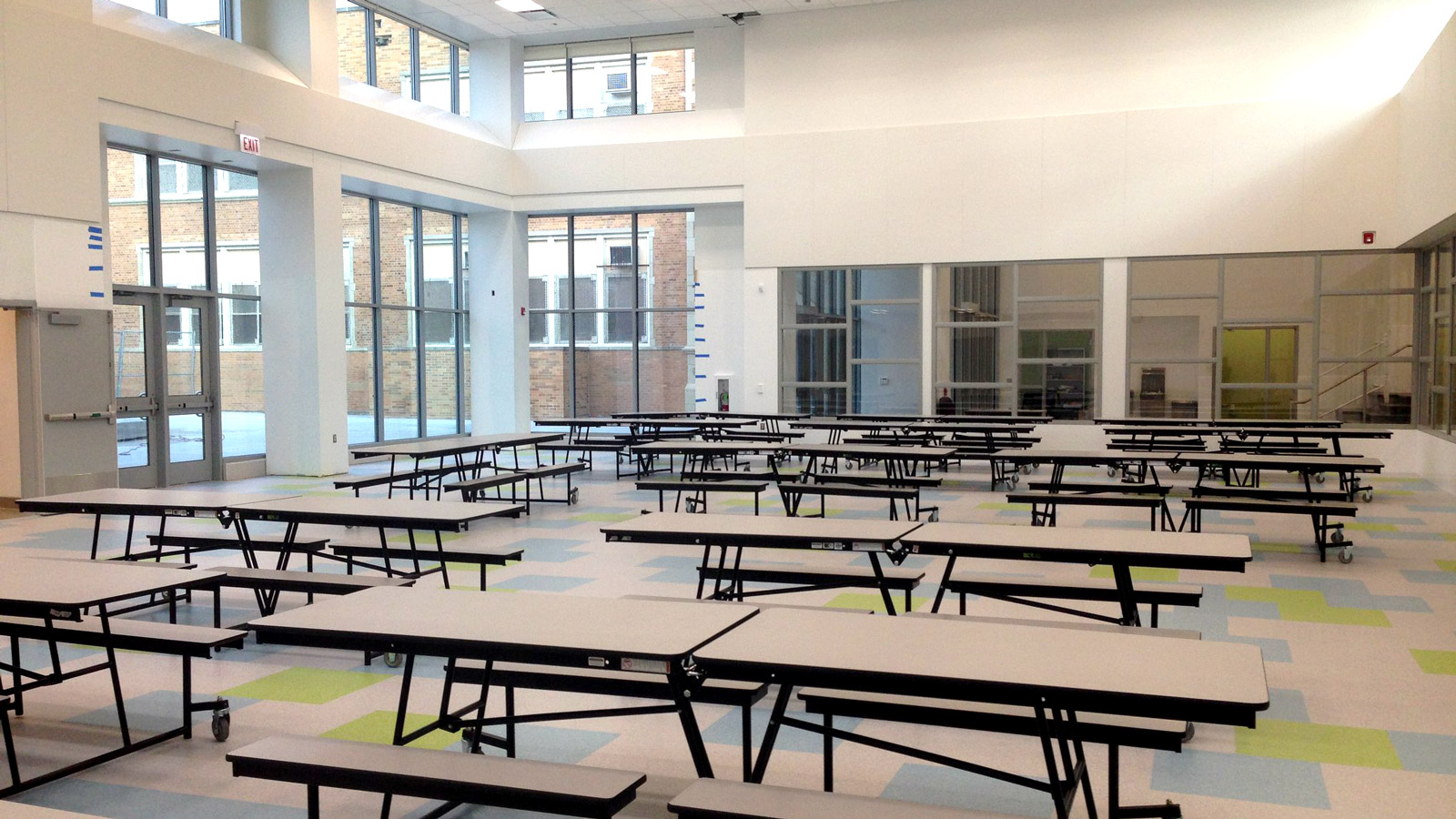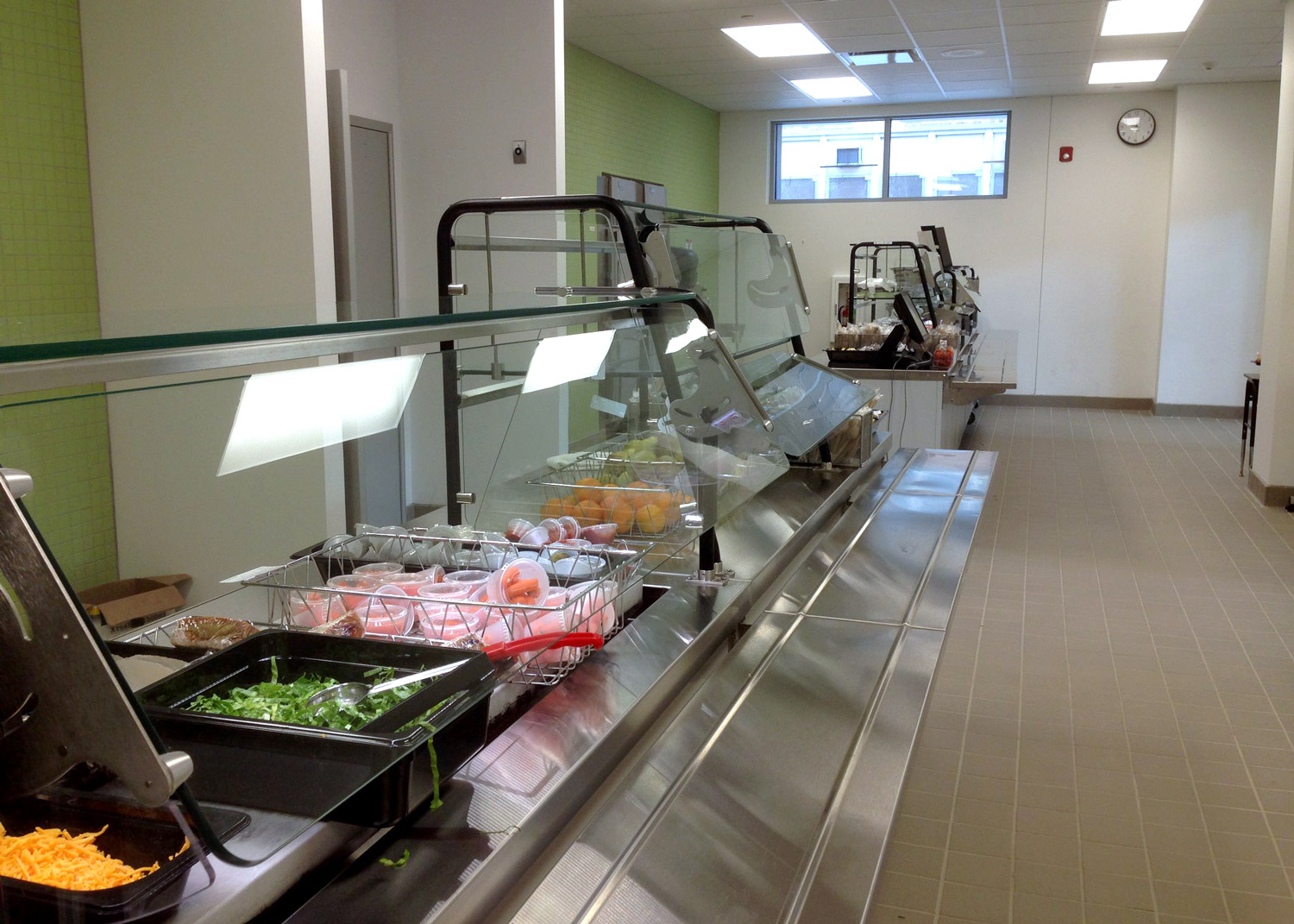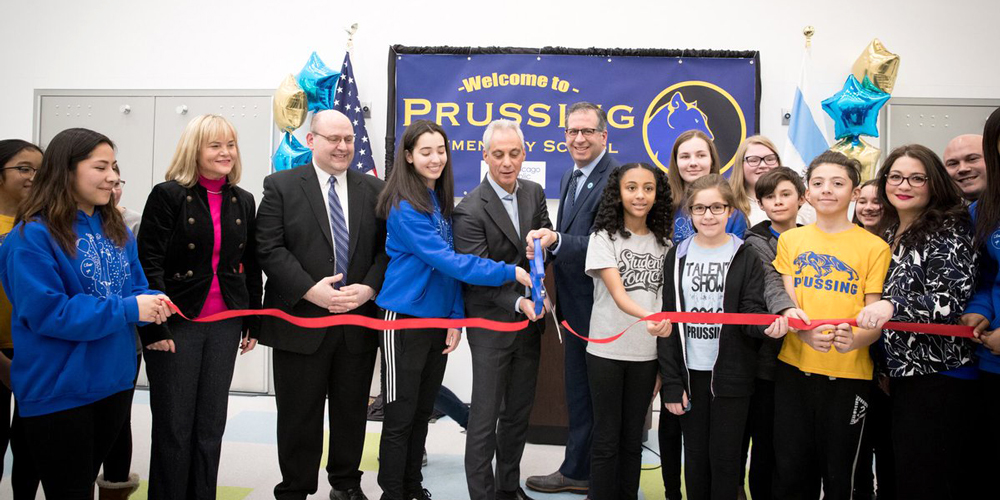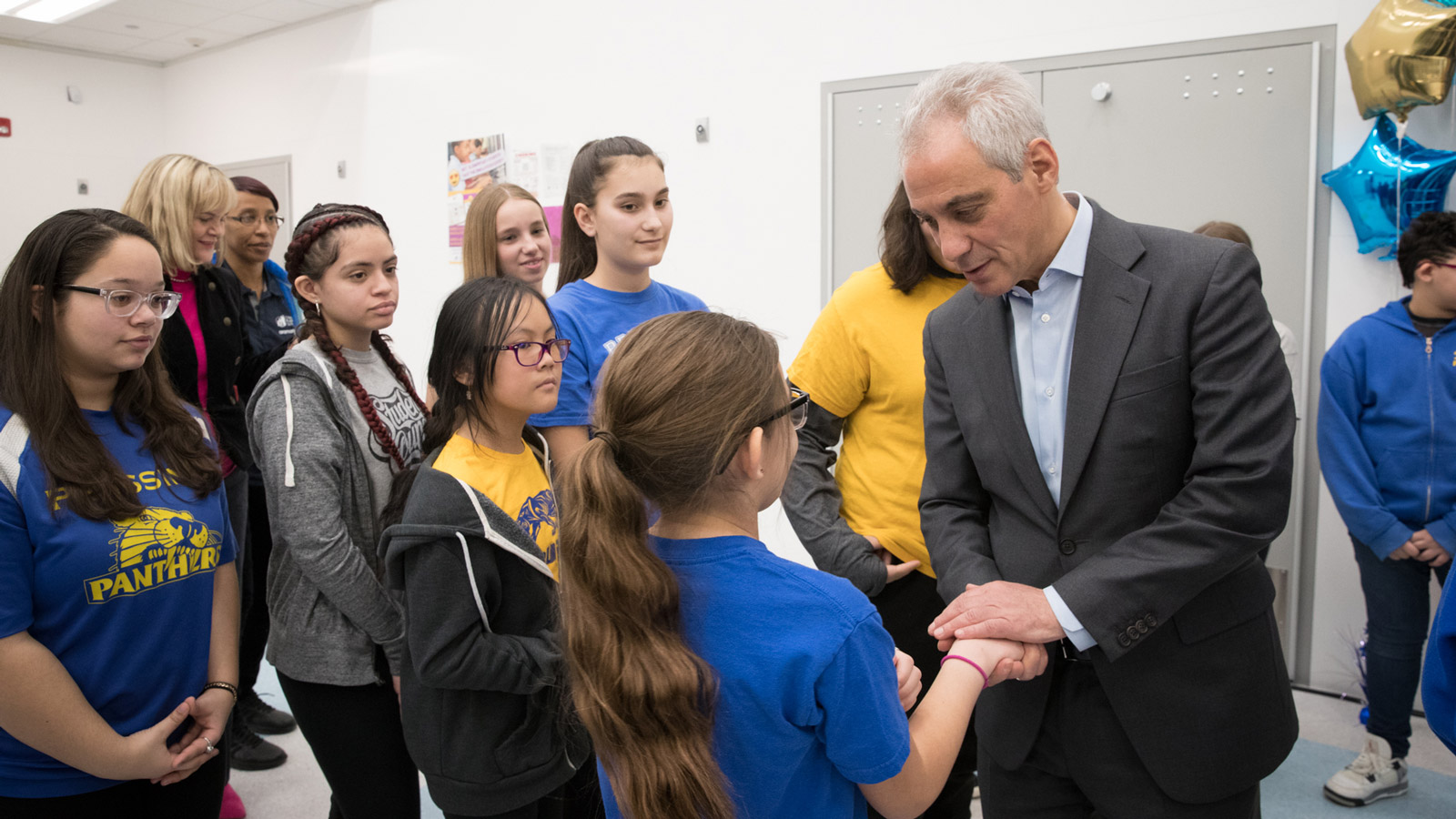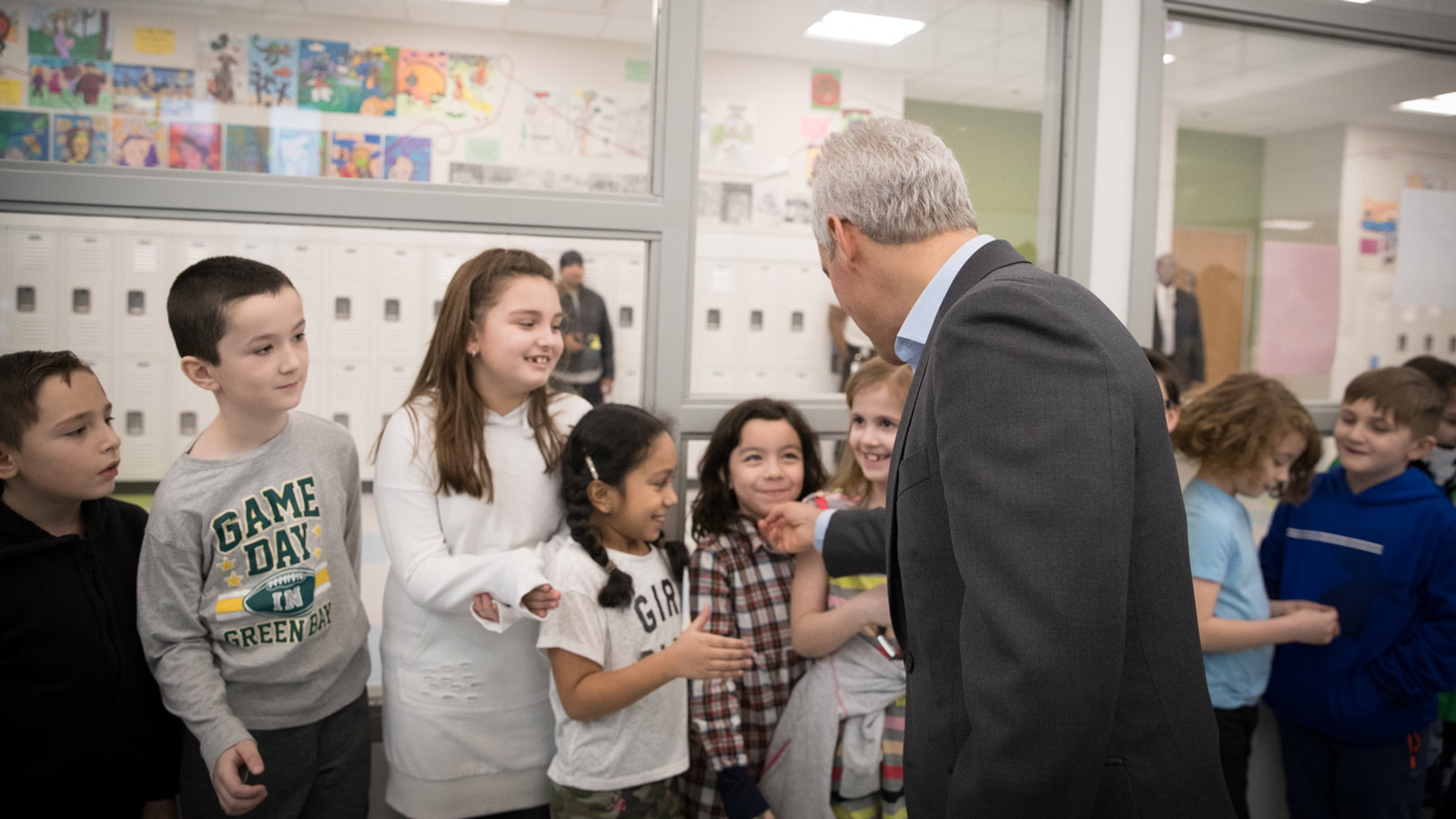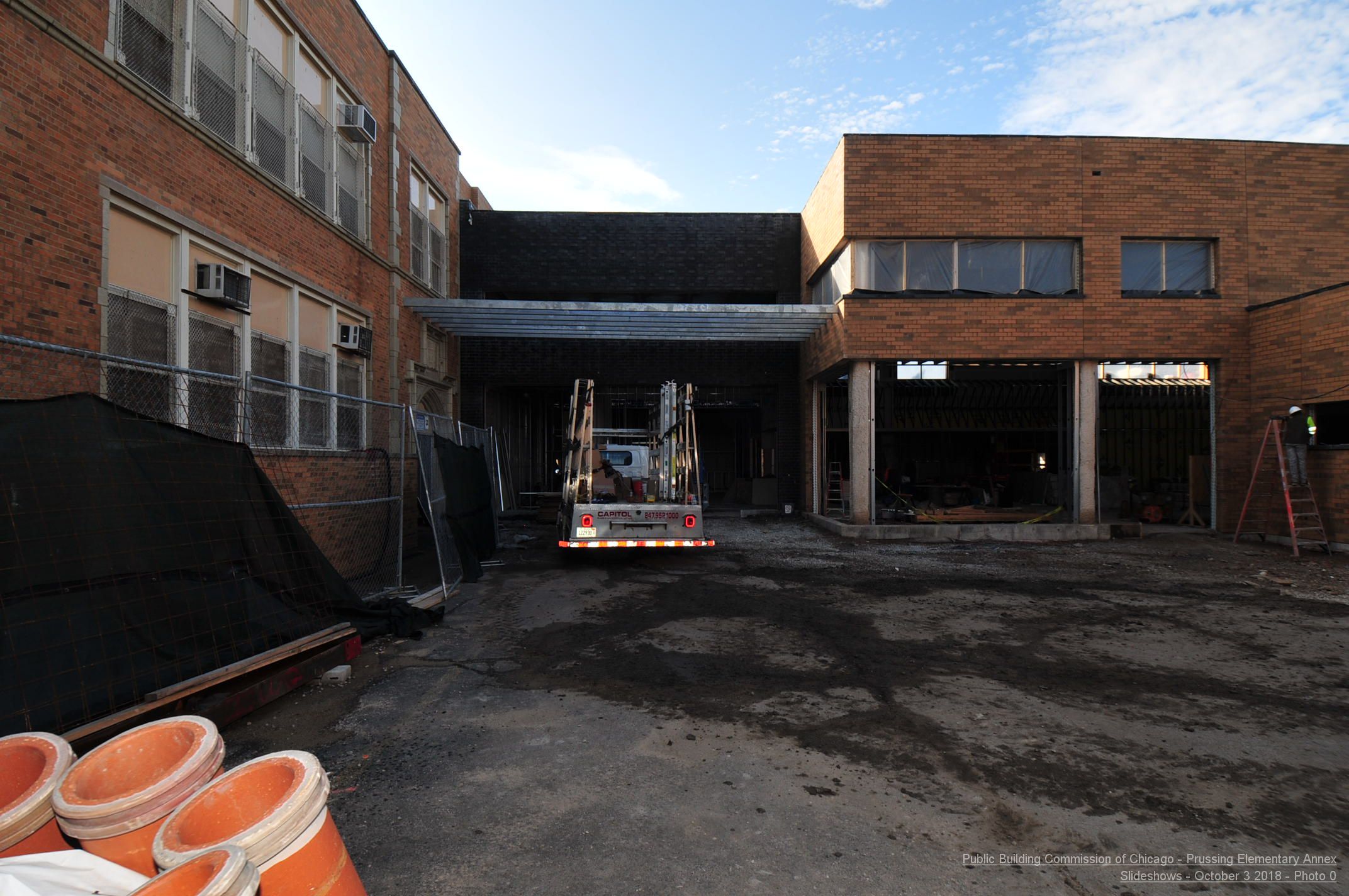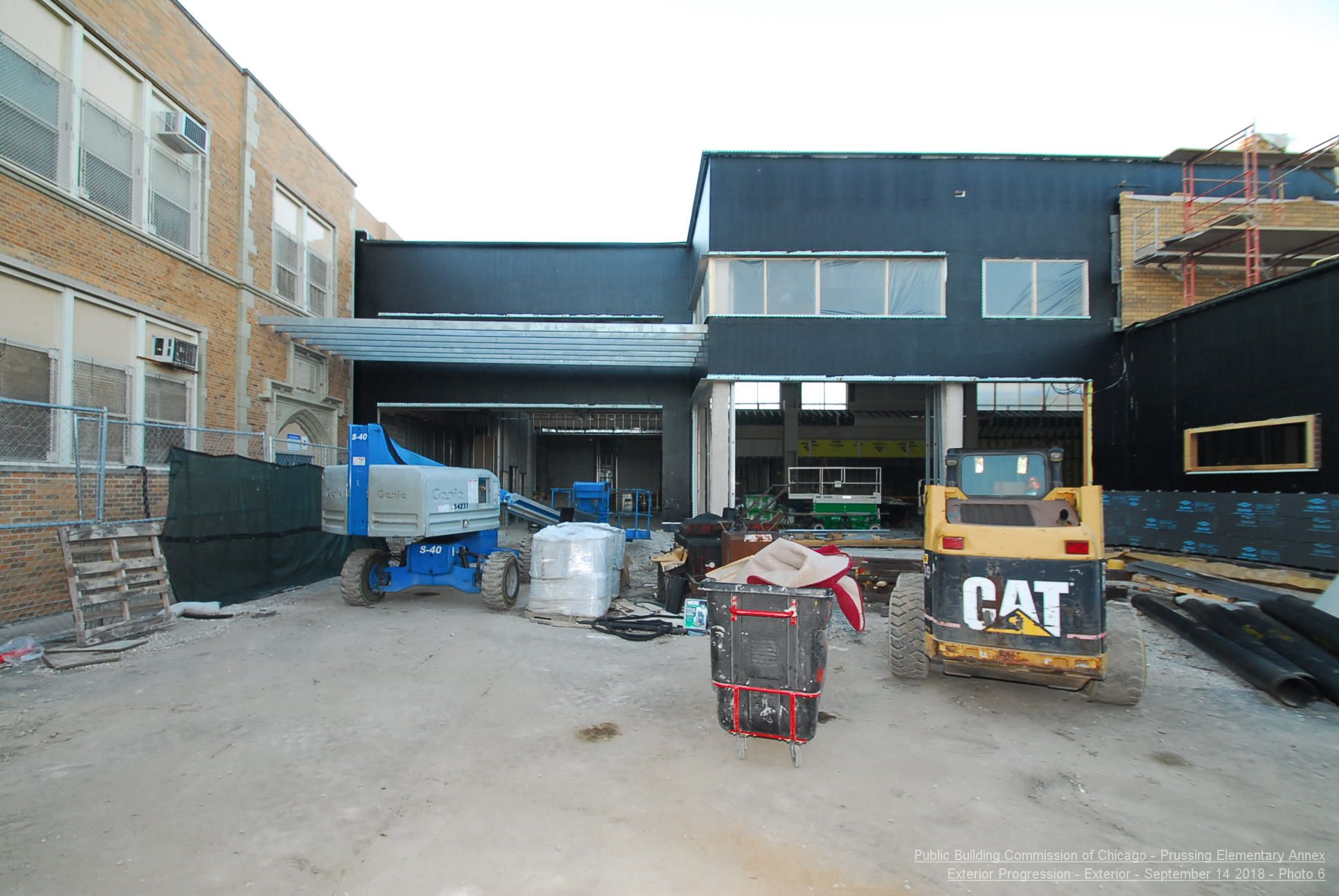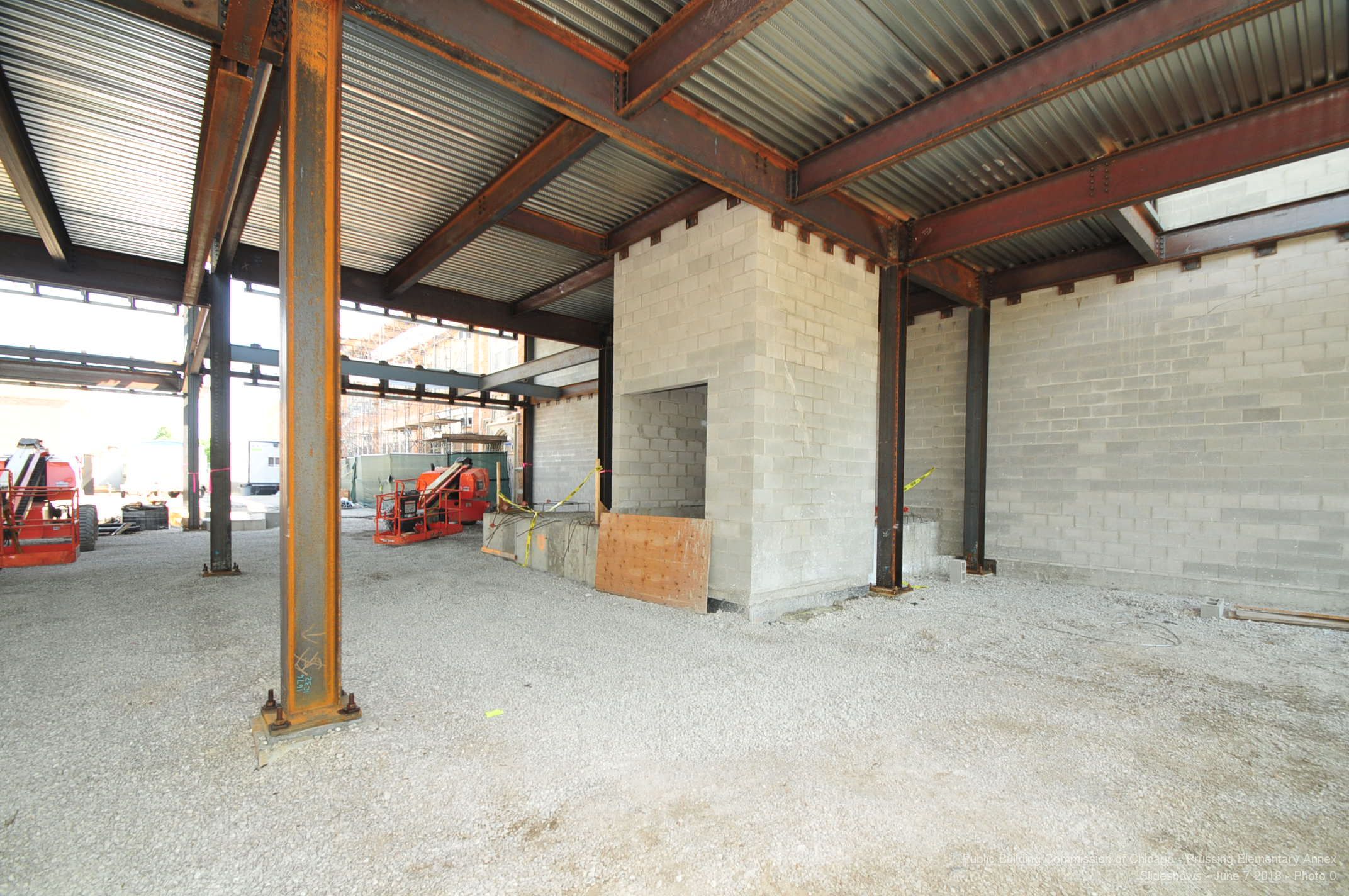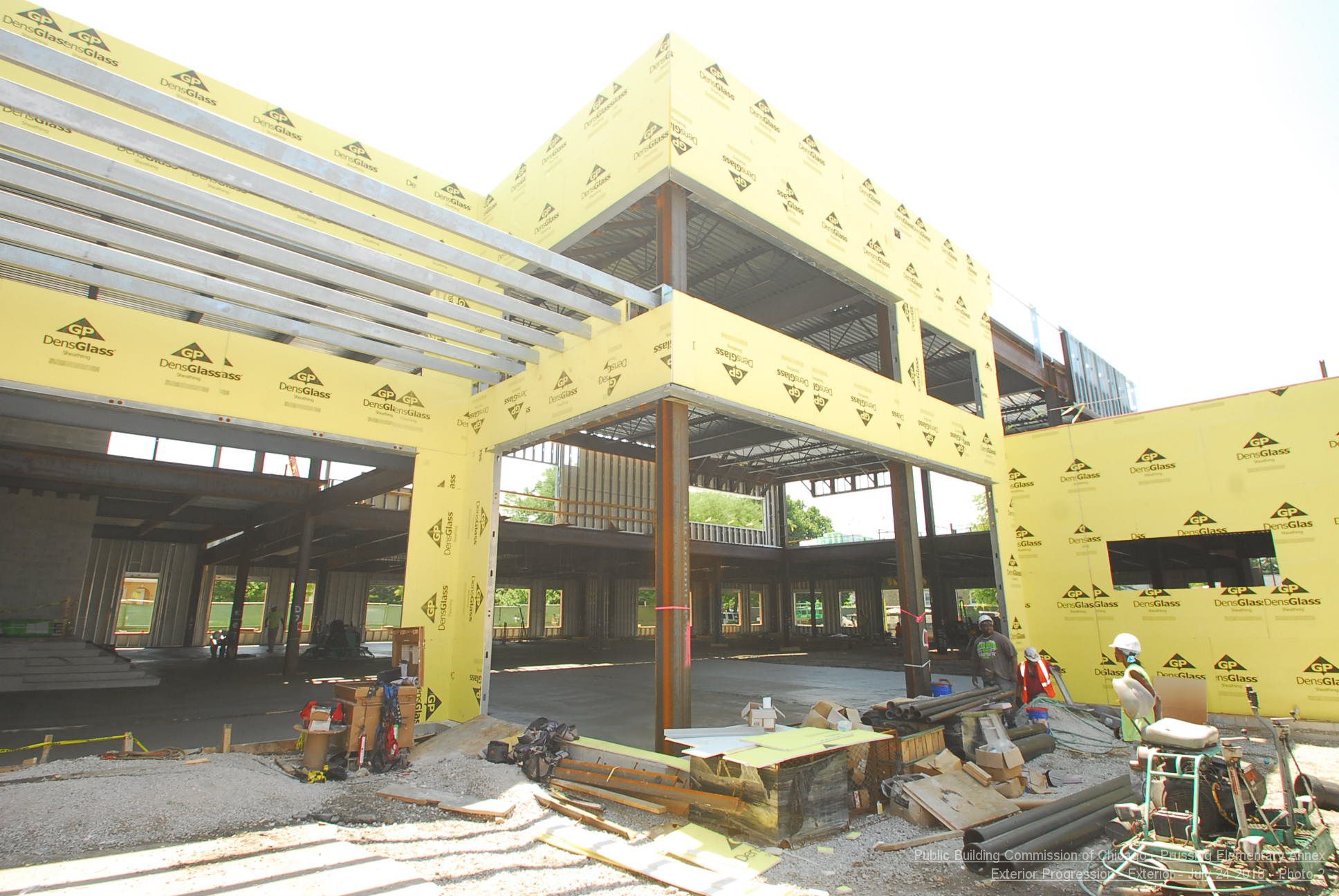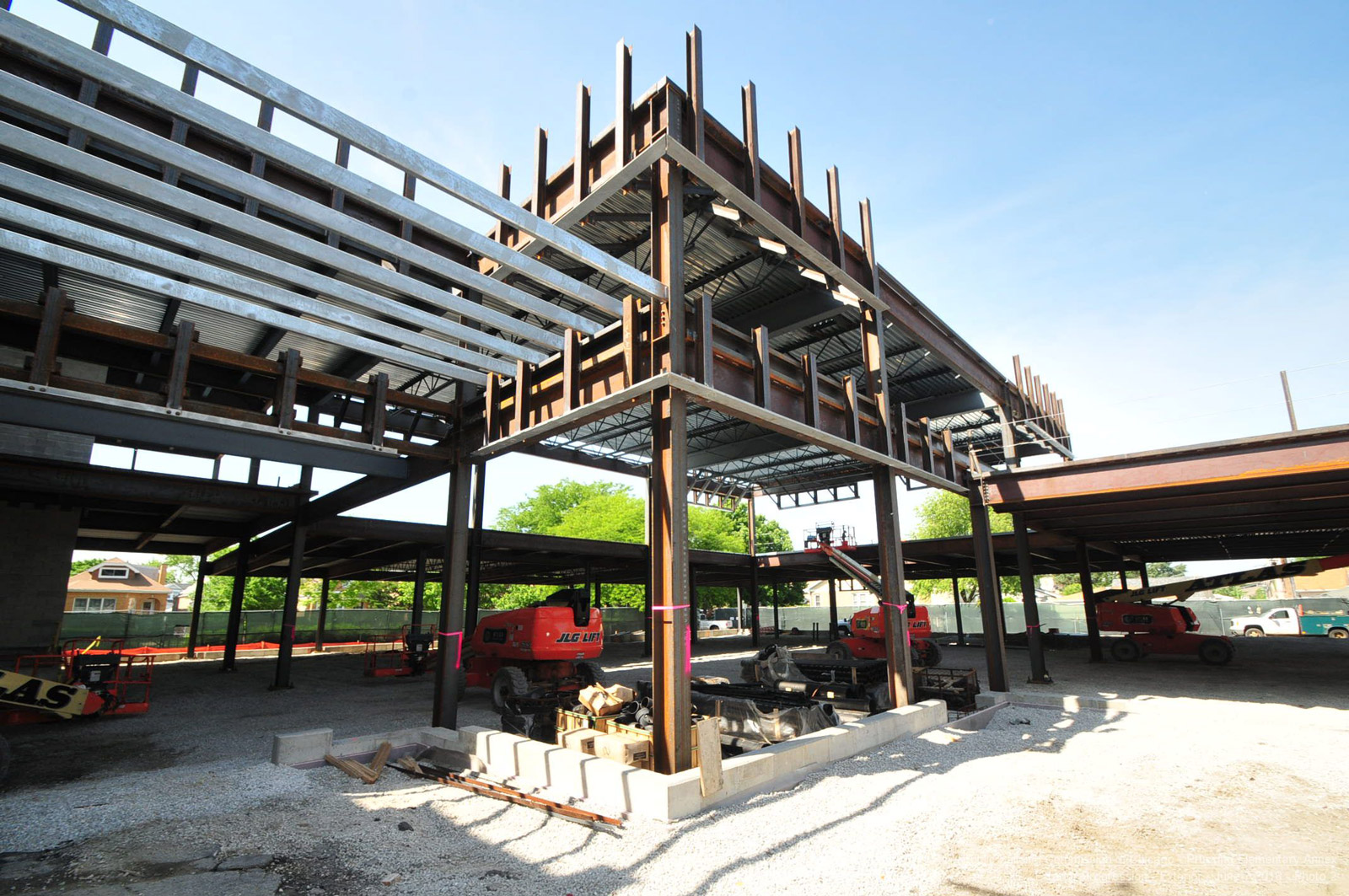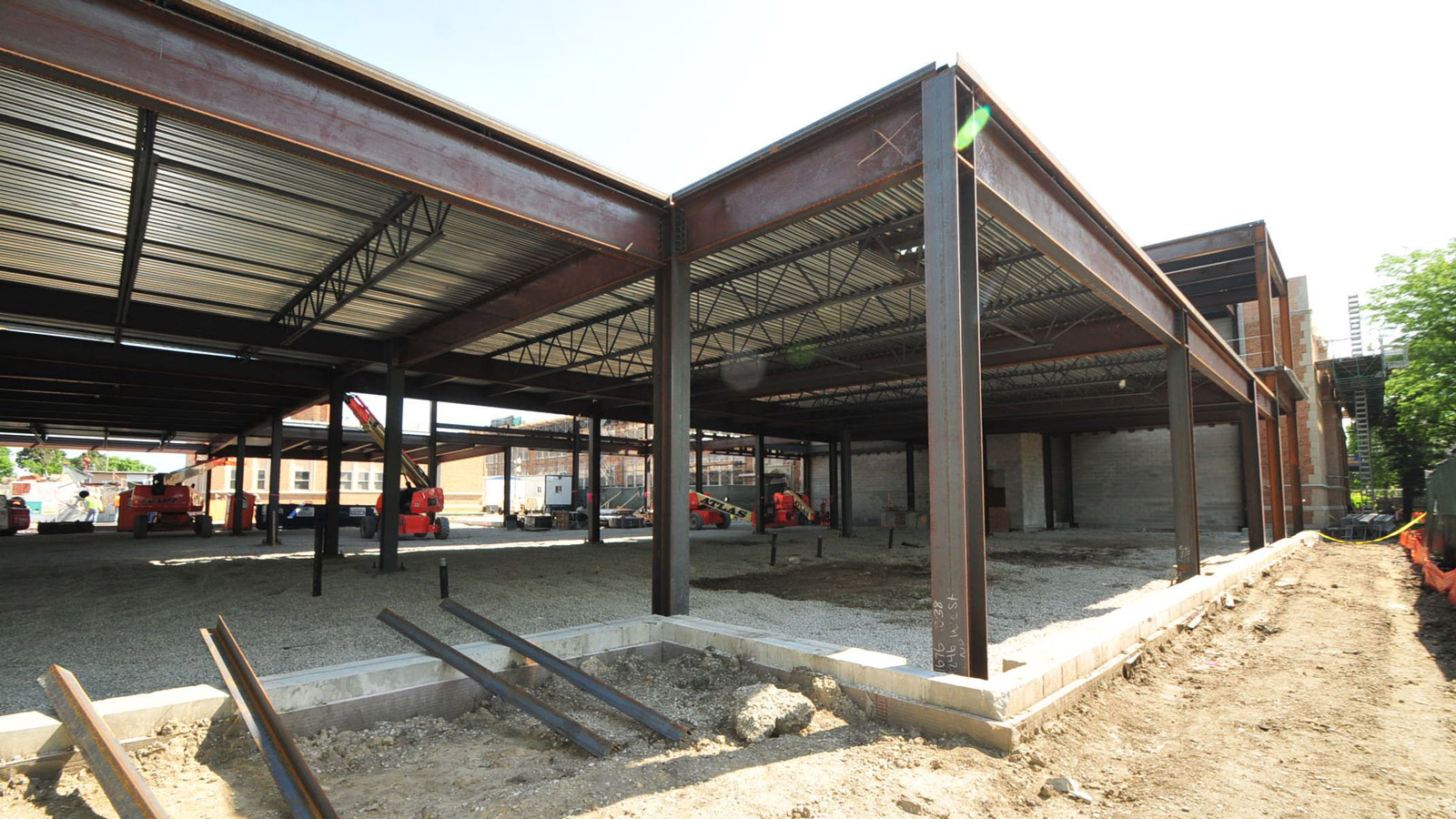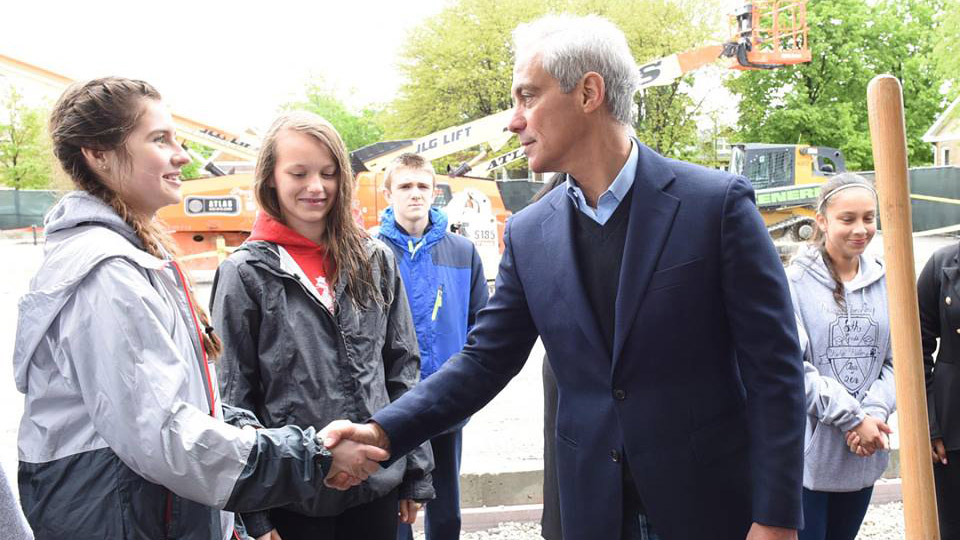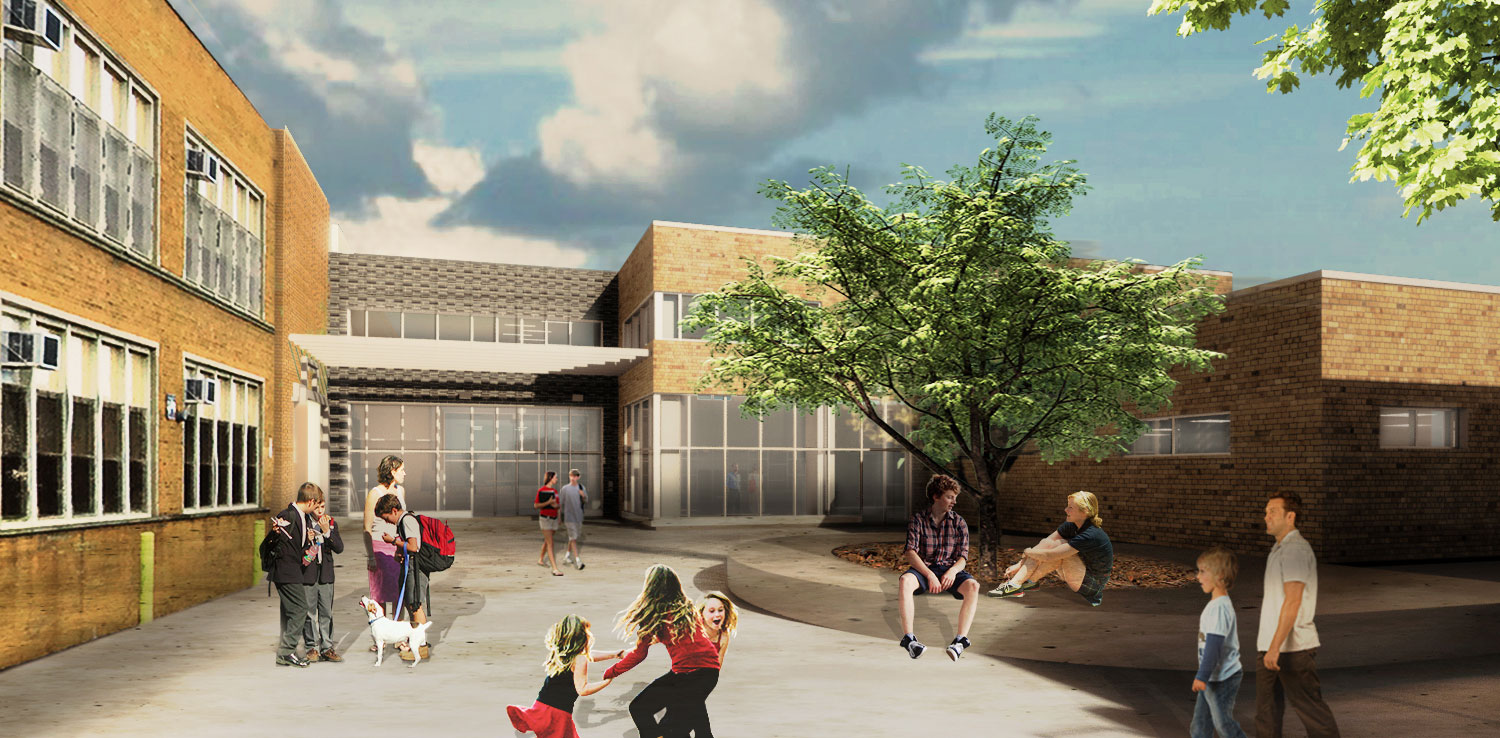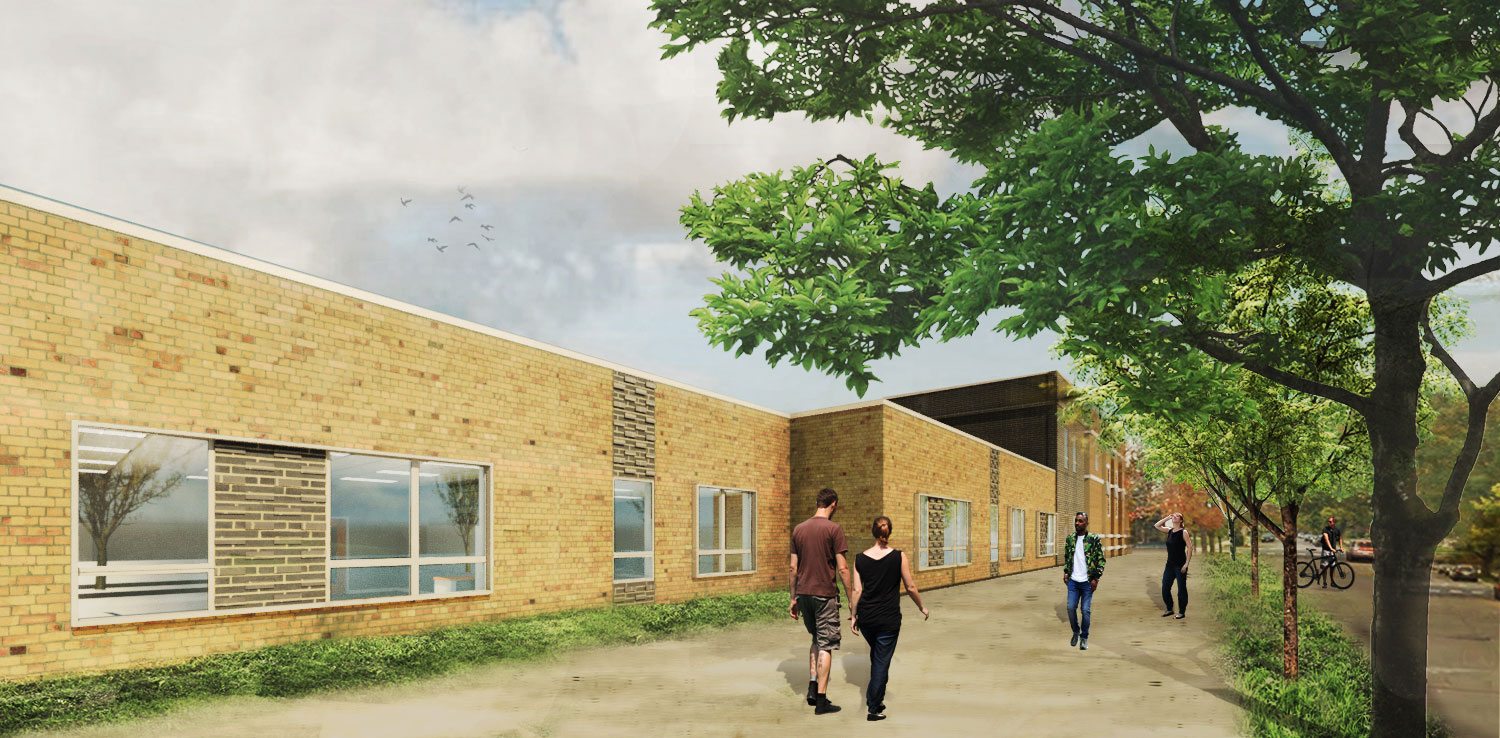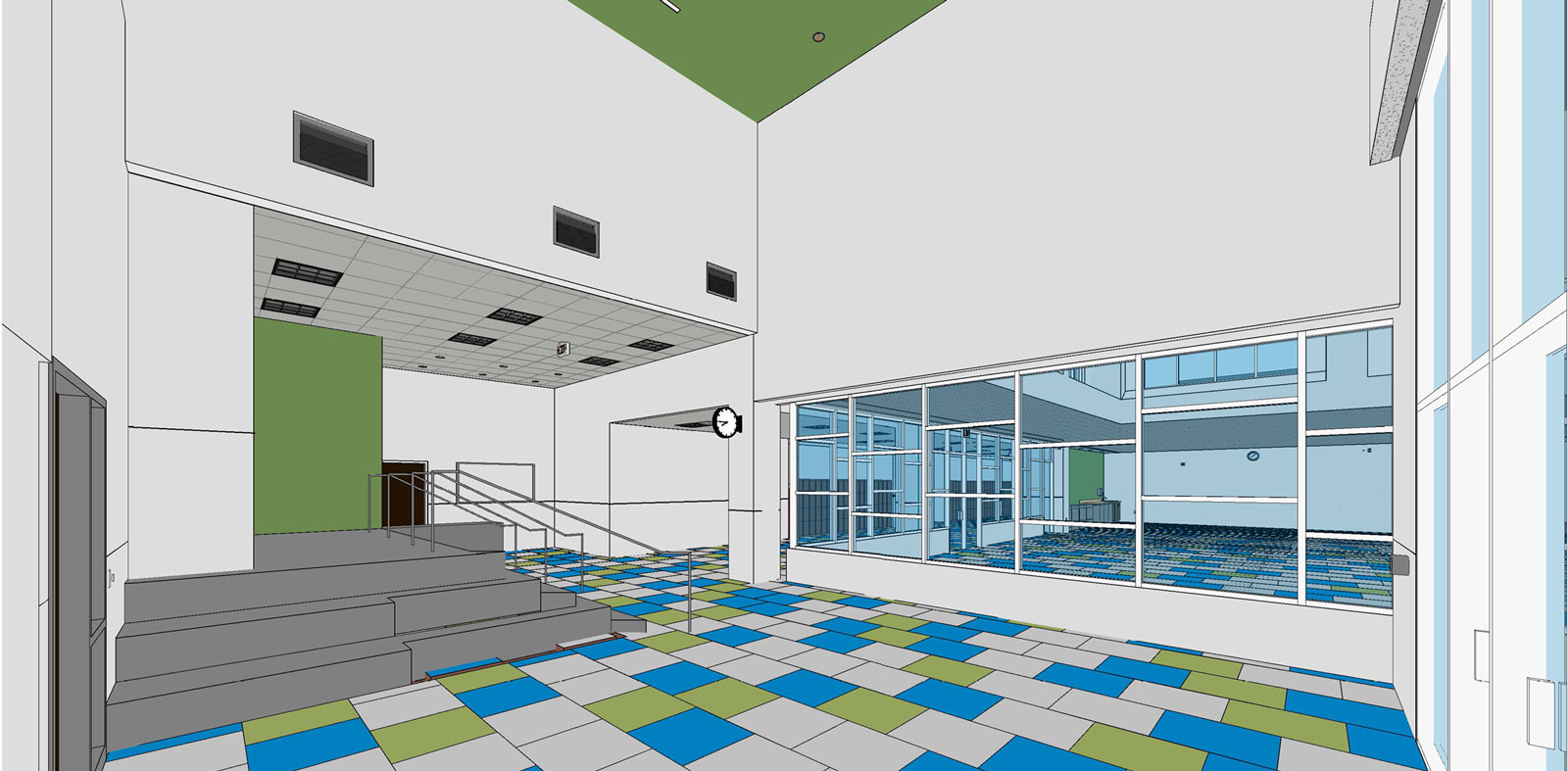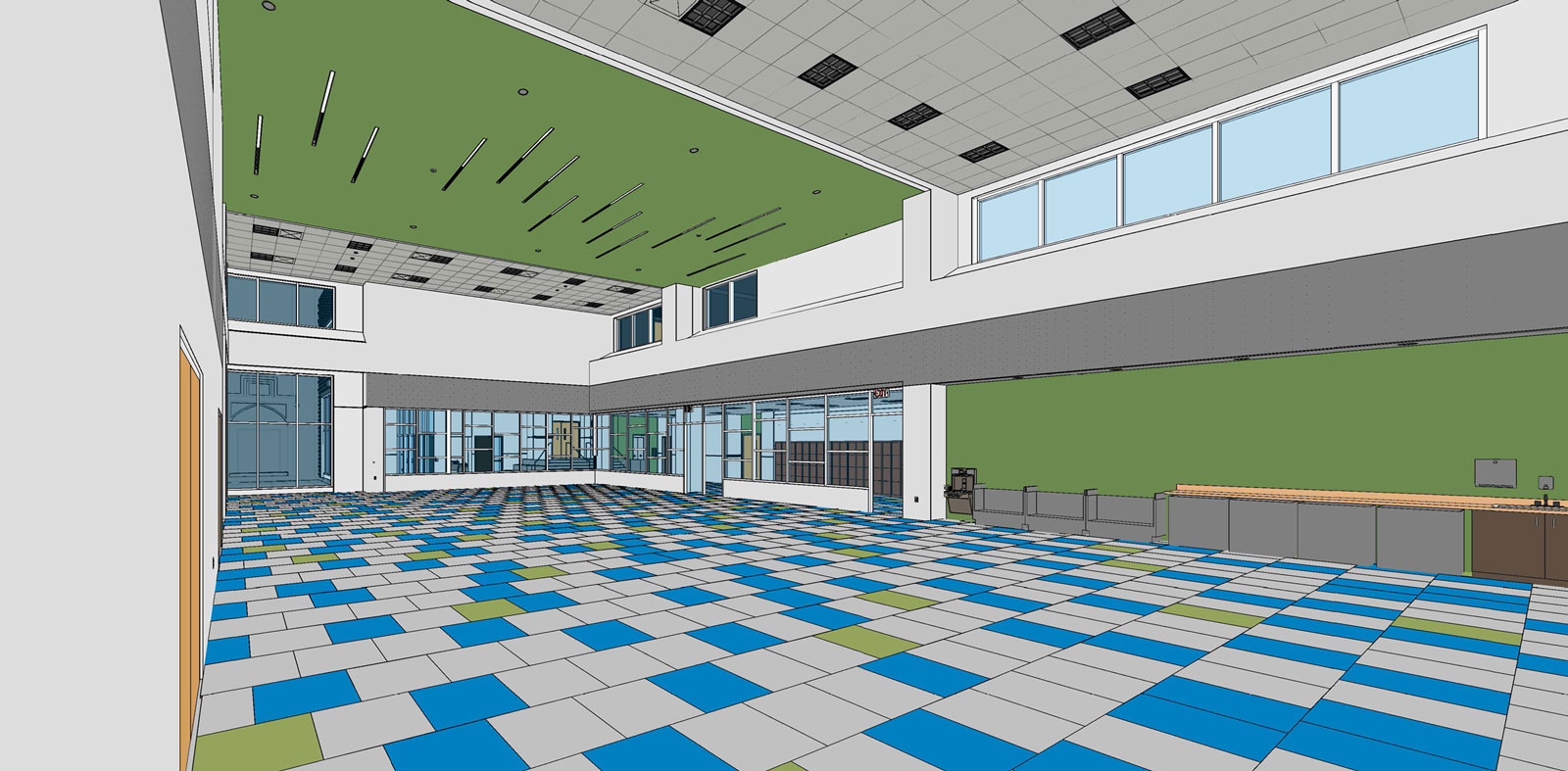 {"autoplay":"true","autoplay_speed":"3000","speed":"300","arrows":"true","dots":"true","rtl":"false"}
"If we want our students to receive the best education, then they must learn in the best environment. Today, we start to write a new chapter to do just that."

– Prussing Principal Dr. George Chipain
Ernst Prussing Elementary School is known for its cultural diversity—the student body speaks 24 languages and comes from 37 countries. In 2018, the school achieved a "Level 1-plus" rating, the highest level in Chicago Public Schools' performance rankings.
However, the temporary classroom buildings on the school's campus showed a need for more space. Additionally, the 1926 school building had undergone nine decades of structural wear and tear, and its asphalt site was prone to flooding. The PBC's work at Prussing Elementary School not only reduced overcrowding, but also repaired structural defects and reinvigorated the campus grounds.
The new annex at Prussing Elementary School is a 23,000-square-foot facility featuring two standard classrooms, a computer lab, science room, art room, and music room. The single-story annex also houses restrooms, a kitchen and dining area, administrative office and an elevator, creating a new, ADA-accessible route into the school.
The scope of work at Prussing Elementary School also included renovation work in the legacy building.  The old cafeteria, about the size of two classrooms, limited the number of students who could eat together, and slowed down kitchen staff. The new dining room and kitchen enable the entire school to eat meals over three lunch periods, improving staff efficiency.  The old cafeteria has been converted into kindergarten classrooms.
Structural repairs were made to the existing school building, including exterior masonry repairs and roof replacement. In addition, the existing modular buildings were removed, and a new parking lot, turf field, landscaping and paving were added to the site. These site improvements have dual importance: expanding the play area for students and managing stormwater to prevent flooding of neighborhood homes.
"The Prussing annex brings the extra space and modern facilities necessary for students and students to focus on their education. Prussing students now have a space that matches the first-rate education they are earning."

– 45th Ward Alderman John Arena
---
Follow this project on Twitter @PBCChi #PrussingAnnex
View this project's contract details here.
This project was included in the PBC's 2018 Year in Review. Click here to view all the projects completed in 2018.