FOR IMMEDIATE RELEASE
3/19/2019
Avis LaVelle was sworn in today as the newest member of the Public Building Commission of Chicago's (PBC) Board of Commissioners.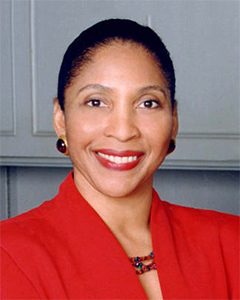 As the President of the Chicago Park District, LaVelle oversees one of the oldest and largest park districts in the United States. With her Board appointment, she becomes a part of a governing body that advises the PBC on the construction and renovation of municipal buildings, facilities and infrastructure in Chicago.
"I am grateful for this appointment and look forward to continuing the important and excellent work of the PBC as they deliver valuable public amenities in a way that illustrates excellent stewardship of the public funds, all while affording every Chicagoan an opportunity to enjoy these facilities and the services they provide," LaVelle said.
LaVelle is the former VP of Corporate Affairs for Northstar Lottery Group with responsibility for external affairs activities for Northstar and the Illinois Lottery which Northstar managed. She had oversight for Media Relations, Corporate Social Responsibility and Employee Volunteer Engagement.
LaVelle founded her firm, A. LaVelle Consulting Services, in 2003 and continues to provide a select number of clients with the benefits of her extensive experience in the public and private sectors with the strategies she recommends.
Carina E Sanchez, PBC Executive Director, welcomed LaVelle to the Board by saying, "We are honored that Ms. LaVelle has agreed to serve on the PBC's Board of Commissioners and join the nine other business and civic leaders whose dedication to the city and its communities has led them to volunteer their time to shape Chicago's built environment and its future."
LaVelle's term will expire on September 30, 2023.