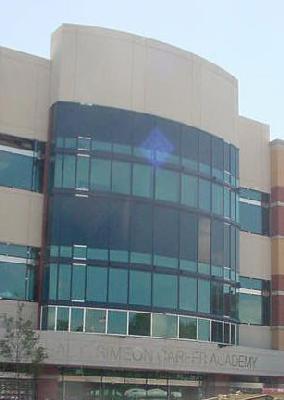 Mayor Daley rang the bell to open the 2003-04 school year at the new Simeon Academy. The school is a modern three-story building with 40 classrooms, six science labs and five rooms devoted to music or art.
Some of the classrooms are specially designed for vocational instruction, including shops for carpentry, welding and other trades.
Also included are computer labs, a gymnasium, a library resource center, a large auditorium and full-service dining facilities.
The new building is air conditioned and fully accessible to people with disabilities. The nearly $40 million facility totals 215,000 square feet of educational space.