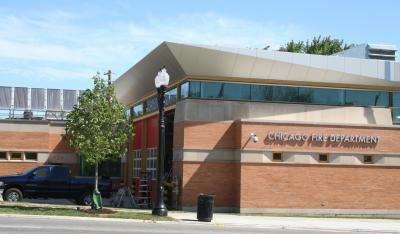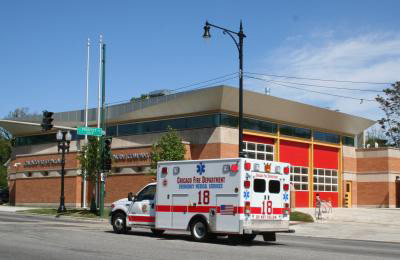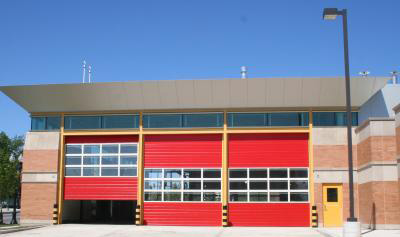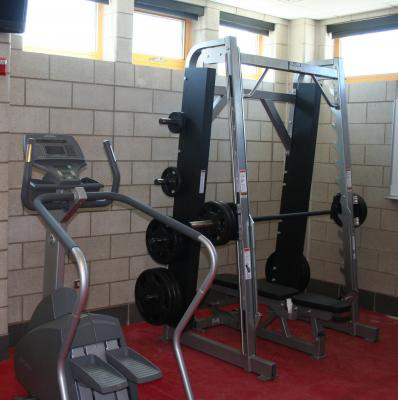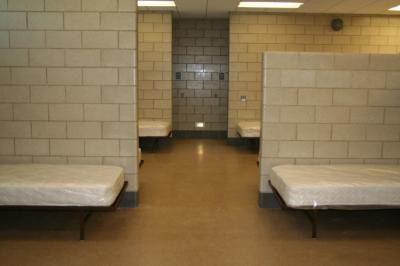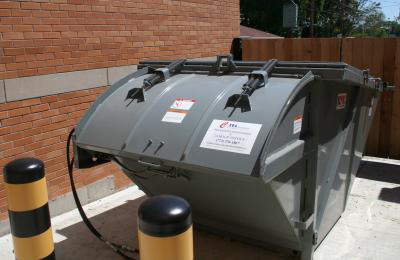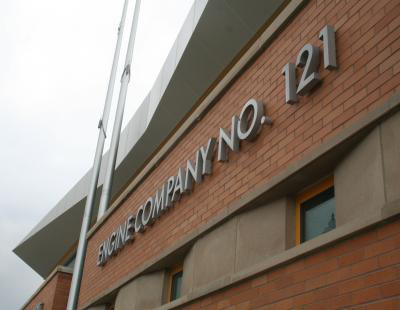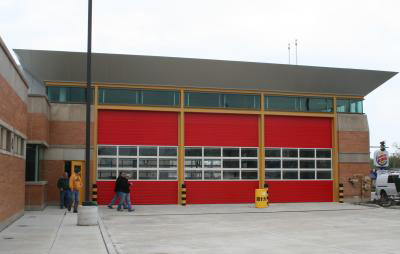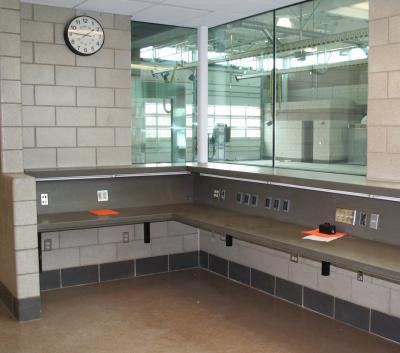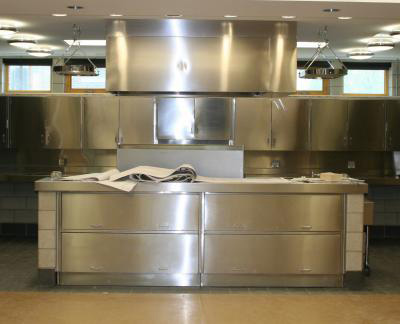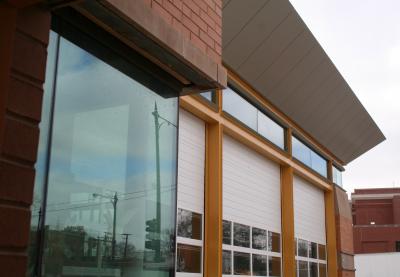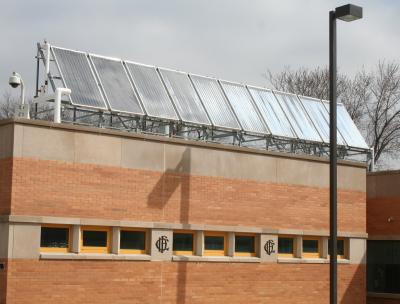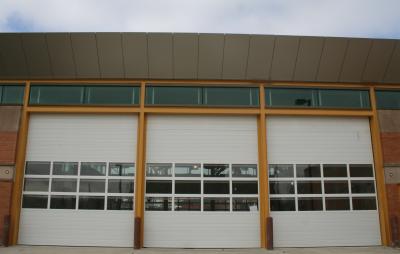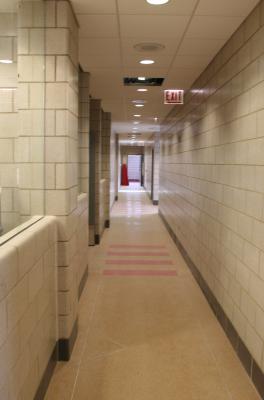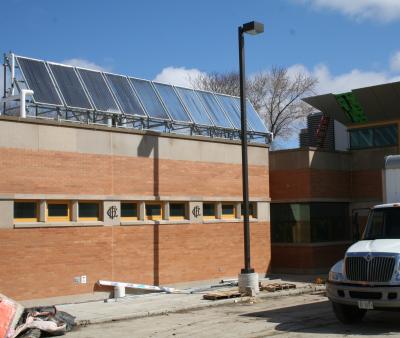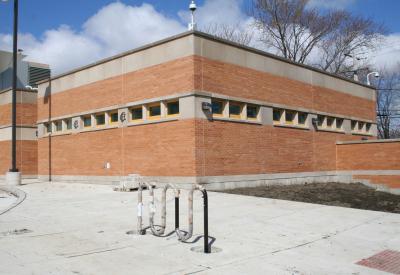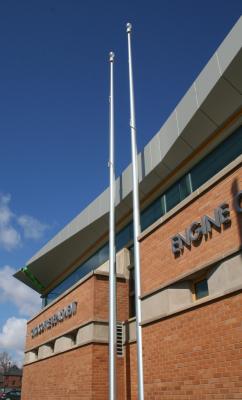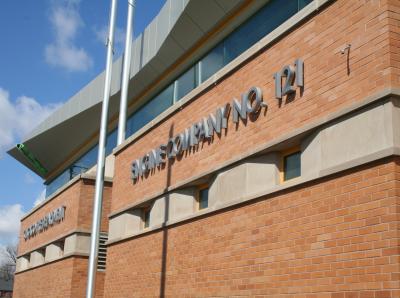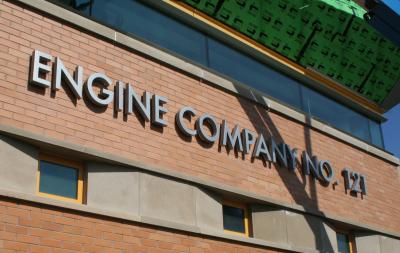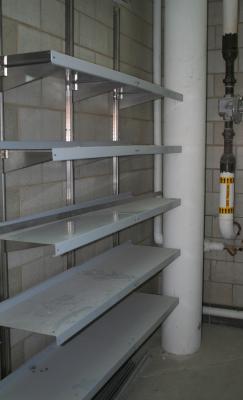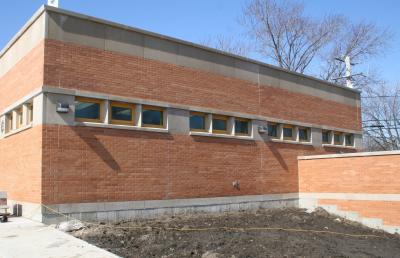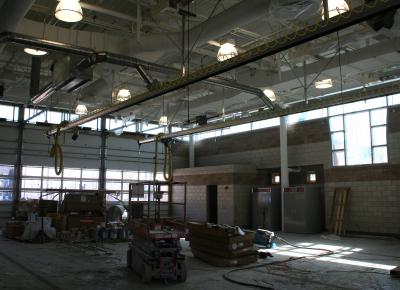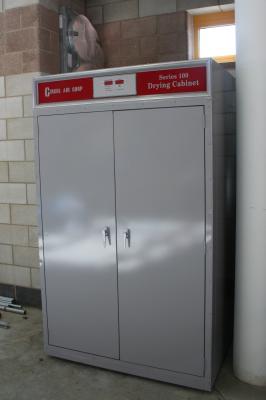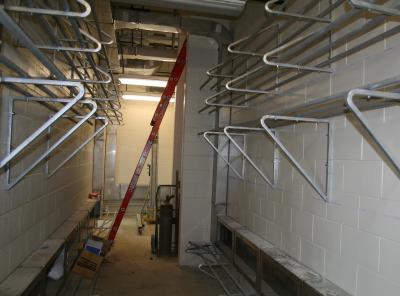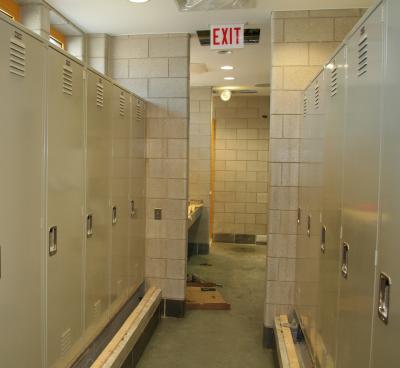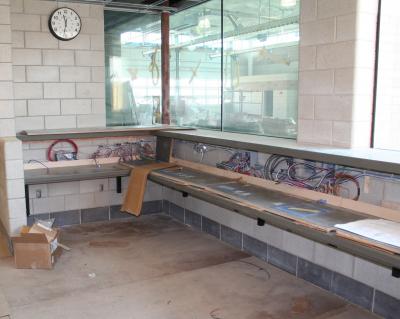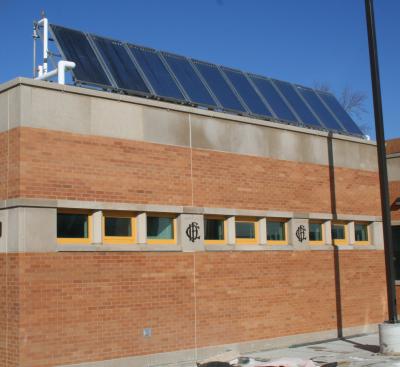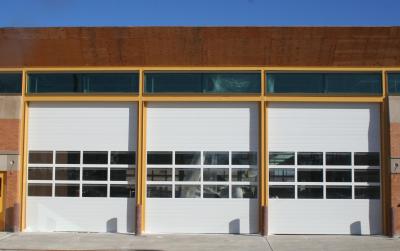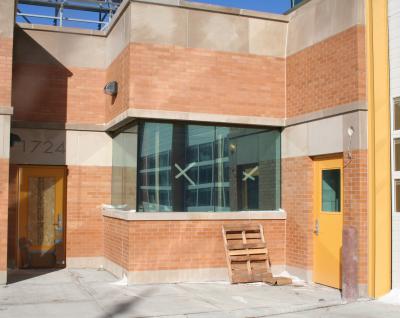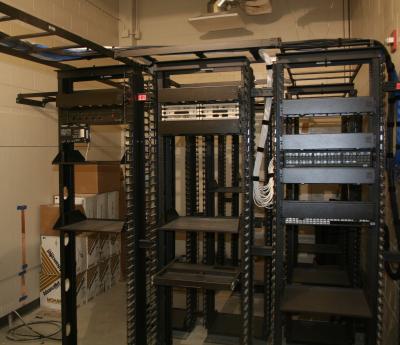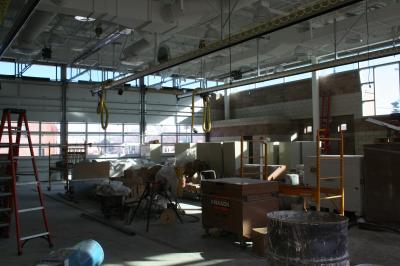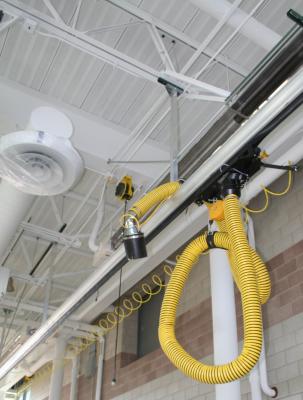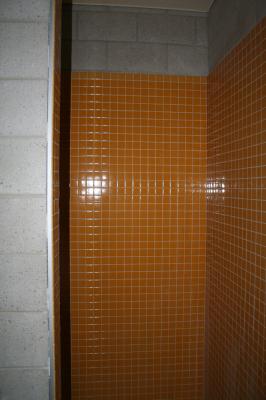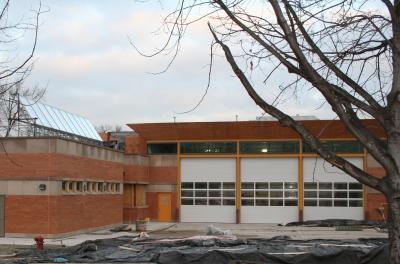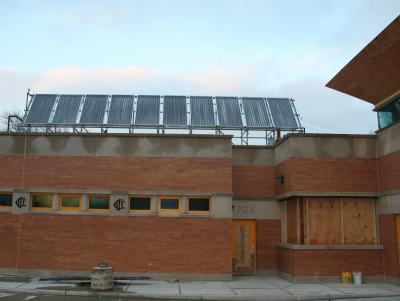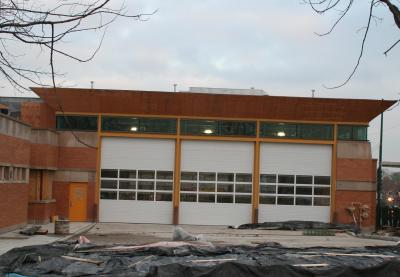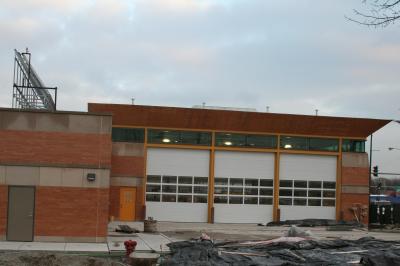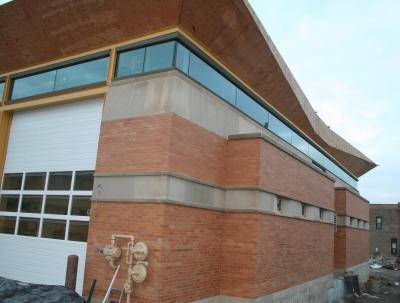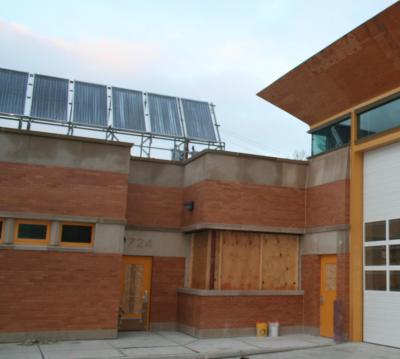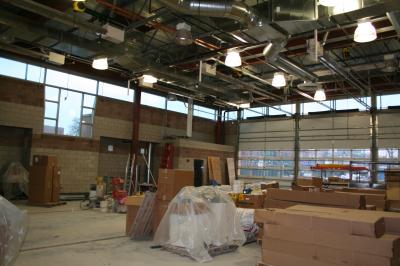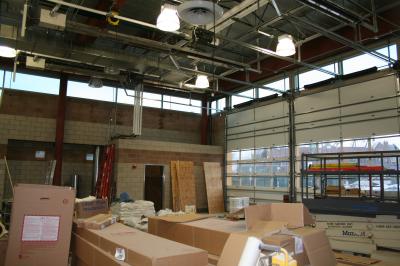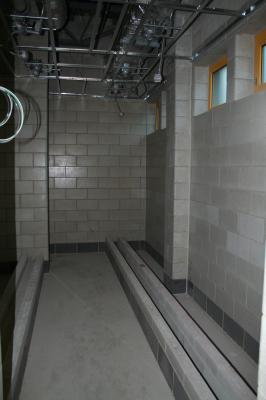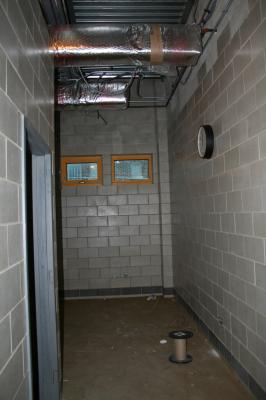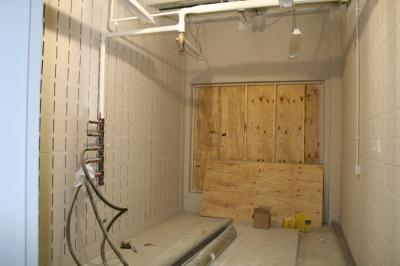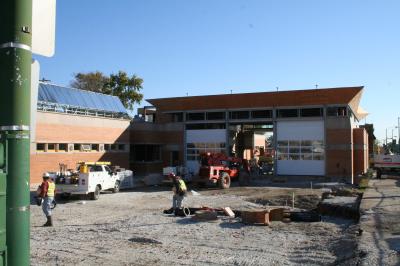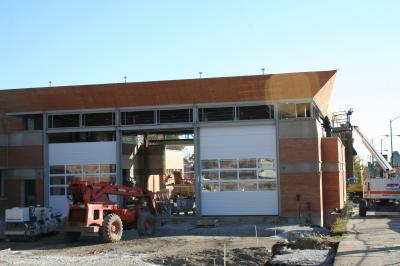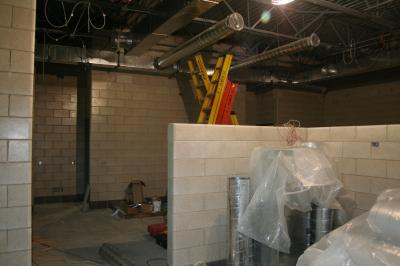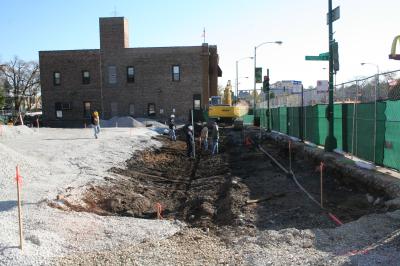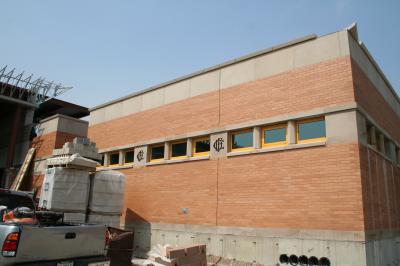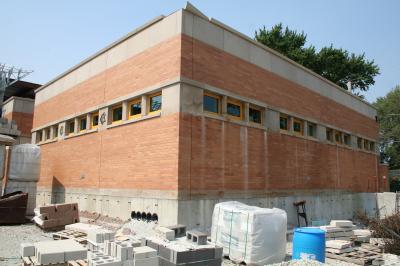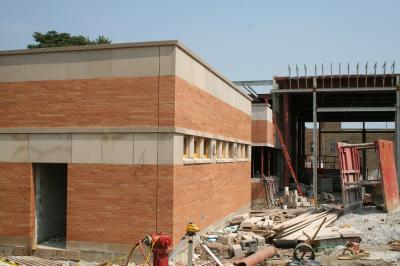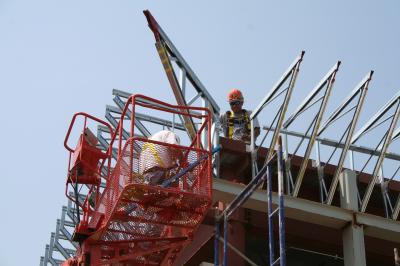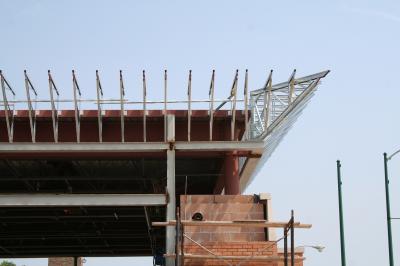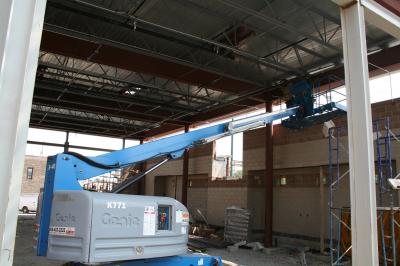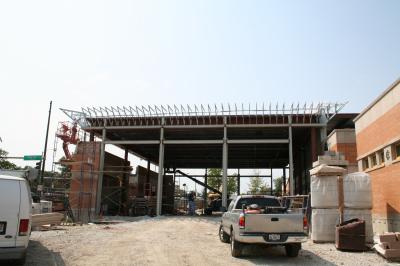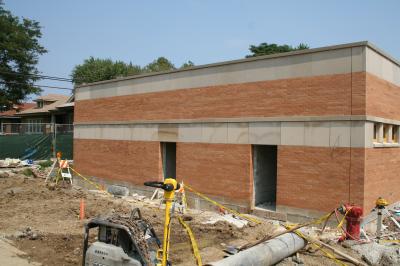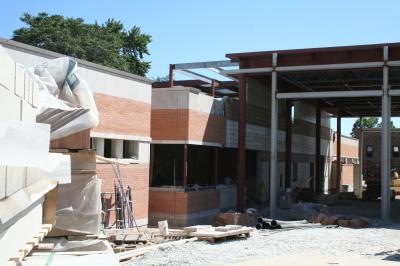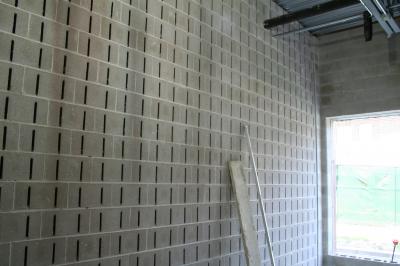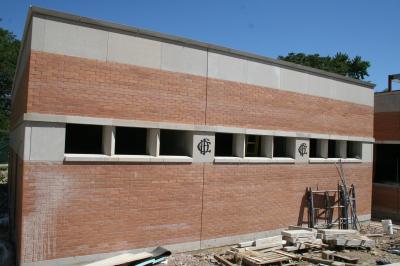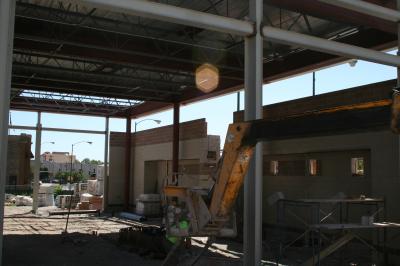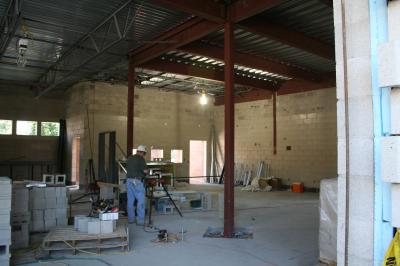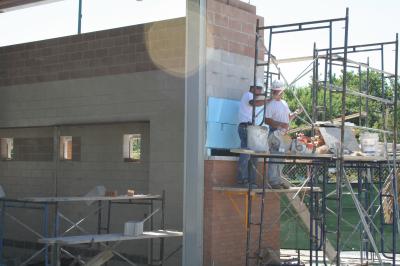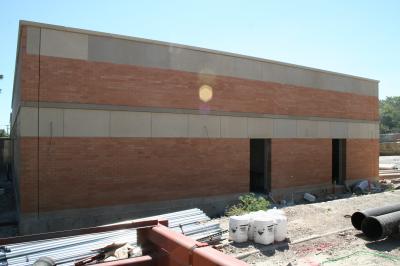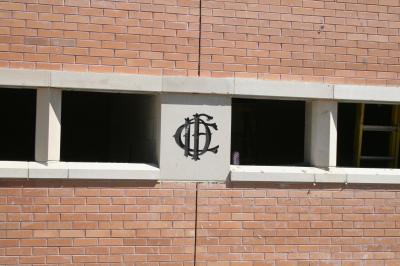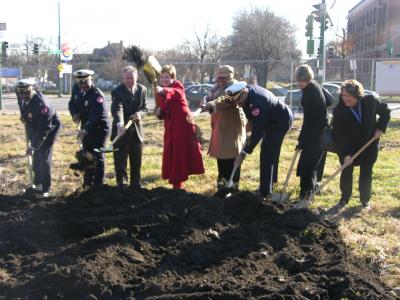 {"autoplay":"true","autoplay_speed":"3000","speed":"300","arrows":"true","dots":"true","rtl":"false"}
LEED Certified SILVER
Mayor Richard M. Daley cut the ribbon on the new Engine Company 121 firehouse on July 26, 2008, a new facility that will provide the latest in firefighting technology and communication for residents of the Beverly, Morgan Park, Auburn and Gresham neighborhoods.
"The Public Building Commission of Chicago has long been committed to incorporating the most up-to-date elements of sustainable design into every public facility we build. Both the design of Engine Company 121 firehouse and the construction of the firehouse incorporated environmental concerns. In fact, we share the City's commitment to incorporating green building concepts into every public facility that we build."
PBC Executive Director Erin Lavin Cabonargi
on the opening of the first "Green" firehouse.
An 18,000-square-foot, 1-story masonry based on the Prototype Design. Lessons Learned from previous Engine Company projects have been incorporated into the design.
The project includes surface parking for 34 vehicles and is situated on 2.62 acres The facility features oversized doors to accommodate today's larger emergency vehicles, a circular driveway for safer and faster ingress and egress of the facility, a state-of-the-art emergency communication system, a state-of-the-art watch tower, staff training area, firefighter and officer quarters, bathroom and locker-room facilities for men and women, and a workout facility.
This station replaced one on the same block that dated back to 1914.
LEED Features: This project includes a solar thermal domestic water heating system and will achieve LEED "Silver" Certification.