For Immediate Release                                                                                                                                                                                          Bryant Payne – Public Building Commission, (312) 742-0878
August 1st, 2022
Chicago – As a leading innovative change maker in K-12 education and non-profit organizations, Myetie Hamilton was sworn in today as the newest member of the Public Building Commission of Chicago's (PBC) Board of Commissioners.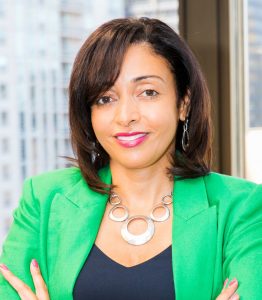 Serving as the President of the Chicago Park District, Hamilton oversees one of the oldest and largest park districts in the United States. With her Board appointment, she becomes a part of a governing body that advises the PBC on the construction and renovation of municipal buildings, facilities and infrastructure in Chicago.
"Despite the world-wide pandemic dramatically creating new challenges that all Americans must face, the PBC has remained committed to developing cutting edge environmentally responsible infrastructure so that all Chicagoans can receive necessary public services – safely and effectively," Hamilton said. "I am grateful for this appointment and look forward to continuing the important and excellent work of the PBC as they deliver valuable public amenities in a way that illustrates excellent stewardship of the public funds, all while affording every Chicagoan an opportunity to enjoy these facilities and the services they provide."
Hamilton is Senior Vice President and Executive Director of City Year Chicago where she leads the largest site of AmeriCorps Members across the national organization. Before joining City Year, Hamilton served most recently as Executive Director of EPIC Academy, a public charter high school on Chicago's southeast side where she led organizational strategy and vision, fundraising, external relations and board engagement.
Carina E. Sanchez, PBC Executive Director, welcomed Hamilton to the Board by saying, "We are honored that Ms. Hamilton has agreed to add her skills and expertise to serve on the PBC's Board of Commissioners and join the nine other business and civic leaders whose dedication to the city and its communities has led them to volunteer their time to shape Chicago's built environment and its future."
About the PBC: The Public Building Commission of Chicago manages construction and renovation projects for the City of Chicago and its sister agencies. Mayor Lori Lightfoot serves as the PBC's chairman. Carina E. Sanchez serves as the Executive Director of the PBC. Additional information about the PBC and its projects can be found at www.pbcchicago.com. You can also follow the Public Building Commission of Chicago on Twitter, Facebook, and LinkedIn.