Managing Partner, TOROSO Investments, LLC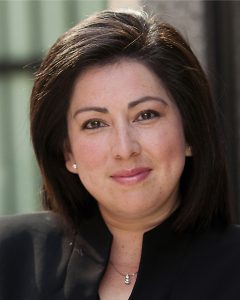 Olga is Managing Partner at TOROSO Investments, LLC – a New York-based registered investment advisor firm. Olga co-heads the firm's Midwest advisory practice and provides investment advisory and retirement plan advisory services to clients that include: high net worth individuals, business owners, public and private corporations, public sector entities, and not-for-profit entities and foundations. Olga holds the Accredited Investment Fiduciary® (AIF®) professional designation from Fiduciary 360, and is able to effectively implement a prudent investment process for all of her clients.
Olga has 18 years of financial services experience. Prior to joining TOROSO Investments, she was a Senior Vice President at Mesirow Financial co-leading an investment advisory practice where she provided culturally-relevant financial services. Before that, Olga was at JPMorgan Chase and Thomson Reuters.
Olga has received national recognition for her professional work as a retirement plan advisor as related to helping minority communities/workforce become retirement ready. She serves as an advocate for these communities and guides plan vendors to better serve them. Olga is frequently called upon by some of the fastest growing businesses and policymakers to provide her unique perspective.
Olga served on The Metropolitan Pier & Exposition Authority Board. She is Chair of the Hispanic Alliance for Career Enhancement "HACE"; is a member of the Little Village Chamber of Commerce Board; serves on the IL State Treasurer's Hispanic Advisory Council; The Metropolitan Planning Council Board of Governors; a board member of The Rotary Club of Chicago; and, a member of New America Alliance's American Latina Leadership Caucus (100 influential Latinas across sectors in the U.S.). She also served on The Chicago Plan Commission; as treasurer for the Chicago Cook Partnership Workforce Investment Board, and as Vice Chair for Instituto Del Progreso Latino.
Olga holds a bachelor of science in business and a master of arts in English from the University of Illinois at Chicago. She grew up in Chicago's Little Village Neighborhood and lives with her husband and son in University Village-Little Italy.